Laatste update
Op zoek naar leuke lentekapsels? Met het huidige weer buiten zou je het echt niet zeggen, maar de lente gaat eraan komen! Dan heb je natuurlijk niet veel zin om lang voor de spiegel te staan en zoek je enkele snelle maar vooral leuke lentekapsels? Ik heb er enkele voor jullie verzameld: voor lange kapsels en korte kapsels.
Lentekapsels: vlechtjes
Niets zo lente-achtig als leuke vlechtjes in je haar, toch? Ik ga dit kapsel ook eens bij mezelf proberen (al is mijn haar natuurlijk niet zo lang).
Een watervalvlecht is zo'n mooi! Misschien ken je het beter als een waterfall braid, maar het is ook helemaal niet moeilijk om dit mooie lentekapsel te maken. ( via shutterstock)
Lentekapsels: bob met slag
Kijk, dit lentekapsel kan ik wel bij mezelf maken! Je neemt grote plukken haar, draait ze om een krulang en voilà.. jouw nonchalante slag is klaar.
Dit prachtige gekrulde bobkapsel van Jessica Alba is een ideaal lentekapsel! Ze heeft haar bobkapsel met een ombre of balayage haarkleur wat het heel erg levendig maakt, en als je je lange bob krult heb je (Featureflash Photo agency via shutterstock) dit snelle lentekapsel!
Een kort lentekapsel:
Een perfect lentekapsel? Da's een kort kapsel: bekijk hier nog veel meer korte kapsels.   Nog meer vlechtkapsels!
Dit heerlijk luchtige korte lentekapsel heeft weinig onderhoud nodig… en dat is ook wel eens fijn aan een lentekapsel! Je doet gewoon een klein beetje wax of gel in je haar (naargelang de structuur die je graag in je kapsel zou willen) en hoppakkee, je bent klaar met je korte kopje !  (Mayer George via shutterstock)
Oh gewoon… een knoopjeskapsel
Gewoon je haar knopen, dat kan dus blijkbaar ook 🙂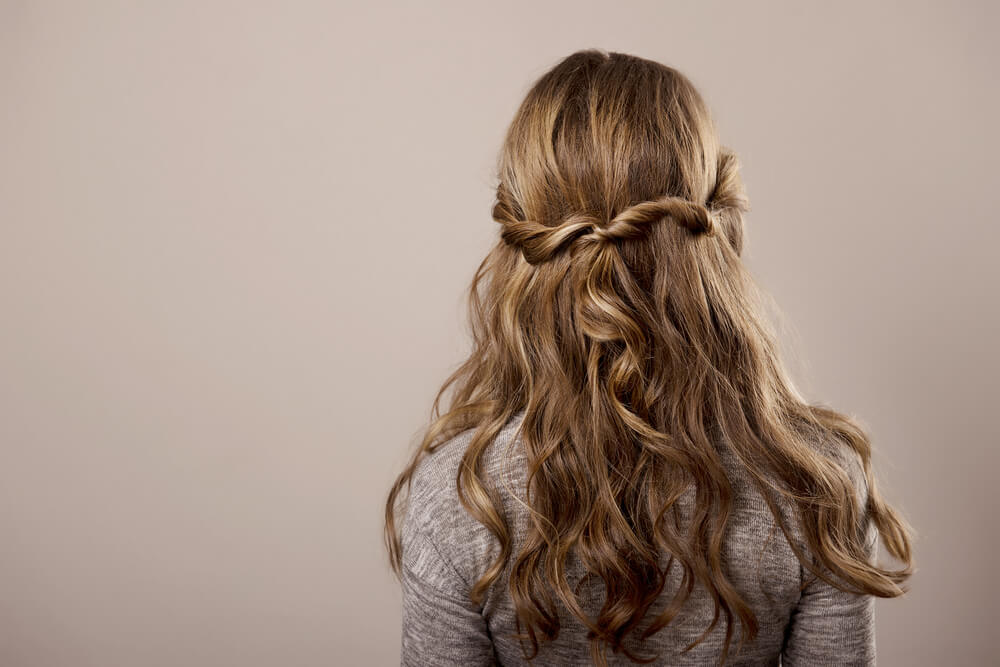 Prachtig geknoopt kapsel: ideaal om als snel lentekapsel te maken! (Pushann via shutterstock)
Wat denken jullie van deze leuke lentekapsels? Zijn het kapsels die je snel bij jezelf zou maken deze lente? Ik ga zodra mijn haar er lang genoeg voor is, zeker het kapsel met knoopjes eens proberen. Ik ben gek op half opgestoken kapsels!