Laatste update
Als zelf aan het bouwen bent, is lichtinval heel belangrijk om rekening mee te houden. Koop je een huis waar niet veel lichtinval is, kan je dat redelijk makkelijk zelf verbeteren. Ik lijst graag enkele tips op om je huis lichter te maken, niet alleen voor kopers, ook voor huurders!
Lichttips voor huurders
Wat als je een leuk appartementje huurt of een toffe kamer en je er geen grote veranderingen in mag aanbrengen? Dan is het natuurlijk ietsje moeilijker om een nieuw raam te laten plaatsen of om een nieuwe koepel te laten zetten.
Wat kan je dan wel doen? Speel met het licht dat alvast binnenkomt in je woning!
Zet wat meer spiegels in je ruimte: zo krijg je veel meer licht binnen
Verf je muren in lichte kleuren
Ga voor lichte meubels
Lichttips voor kopers
Als koper heb je natuurlijk veel meer mogelijkheden om je lichtinval aan te pakken! Als je graag een koepel wilt laten zetten, kan dat makkelijk. Of wil je graag extra ramen? Done!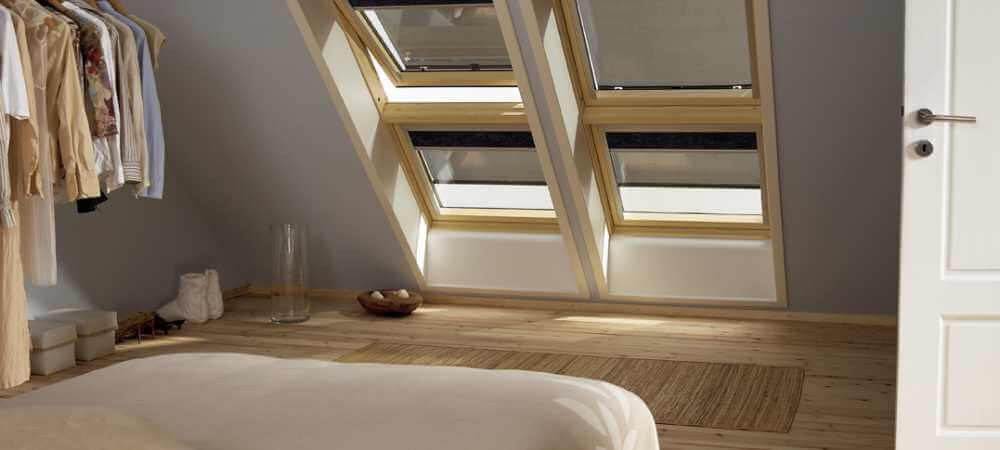 Wat als je veel schuine muren hebt? Daar kan je perfect Velux dakramen in laten bouwen, zo krijg je veel meer licht in de ruimtes! Natuurlijk kan je ook nog alle tips gebruiken die ik hierboven schreef voor huurders: zorgt voor meer spiegels, verf je muren in een mooie lichte kleur (het sterkste effect krijg je met witte muurverf) en kies lichtgekleurde meubels.
Je kan zelfs Velux ramen gebruiken om een soort van koepel te maken: laat enkele ramen inbouwen en je hebt heel makkelijk een koepel, die ook nog eens makkelijk te onderhouden is.
Maak je je zorgen voor de zomer? Of voor de nacht? Geen probleem: er zijn ook verschillende Velux raamaccessoires zoals speciale verduisterende gordijnen, Velux muggengaas voor tijdens de zomerse avonden om ongewenste bezoekers tegen te houden, vouwgordijnen die perfect passen op jouw raam of jaloezieën en zonneschermen.
Wat denken jullie van deze tips om meer zonlicht in je woning te krijgen? Hebben jullie nog leuke tips? Deel ze gerust in de comments!