Laatste update
Vorige week ging ik met mijn vader naar de Ikea… hoog tijd voor een Ikea shoplog! Hebben jullie dat trouwens ook dat je afrekent bij de Ikea, je toch eventjes moet slikken bij het eindbedrag? Maar goed: ik ben weer nog gelukkiger met mijn appartementje! Let me show you the goodies!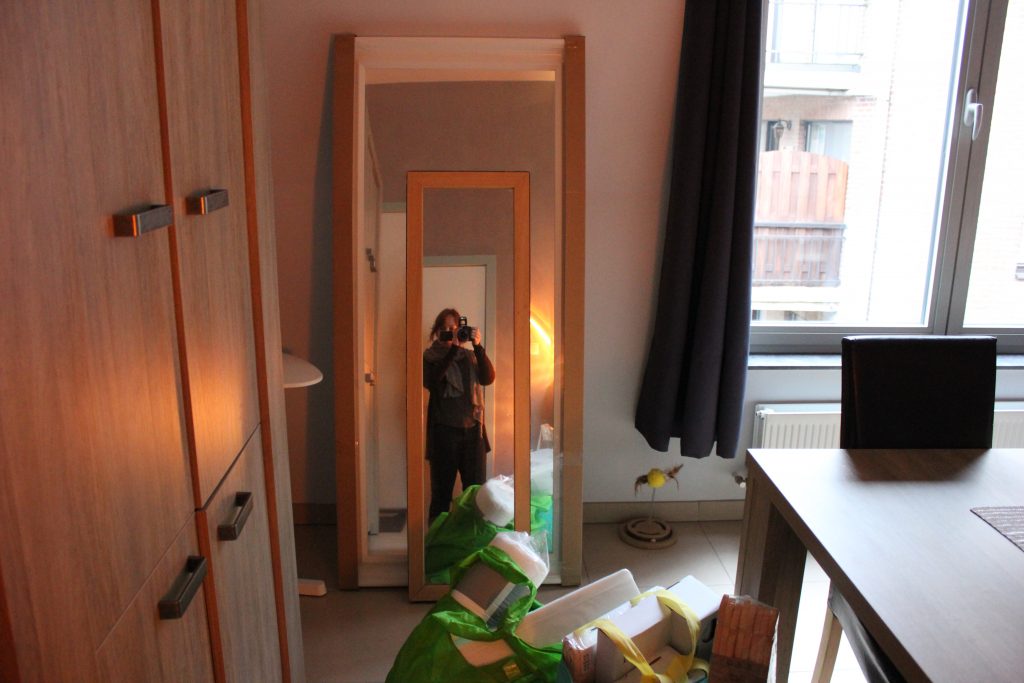 Allereerst wou ik heel graag een nieuwe passpiegel! Eigenlijk wou ik de Songe spiegel, maar die was overal uitverkocht en deze vond ik ook prachtig. Moet je zien hoeveel groter hij is dan mijn vorige! Ik ga proberen om vaker outfitfoto's te schieten op deze manier.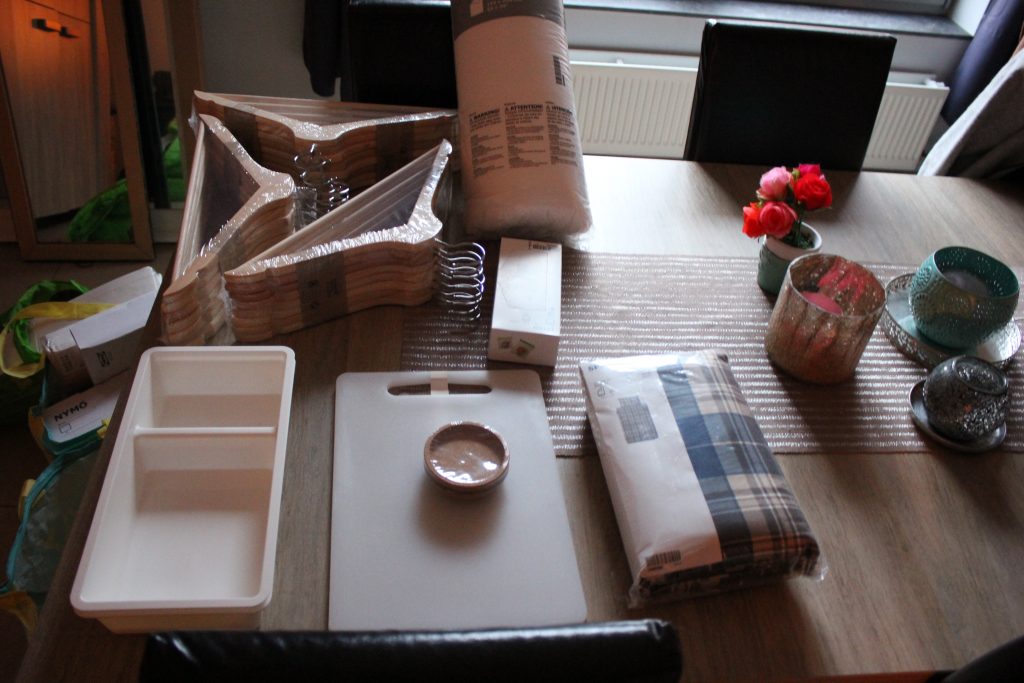 Kleerhangers om mijn kledingkasten weer op orde te krijgen, een grote plastic snijplank (die gebruik ik het liefste voor gevogelte, dat kan ik goed ontsmetten), bakjes voor in mijn Malm, een héérlijk flanellen overtrek en een dekbed in die maat… zalig om in de zetel te hebben!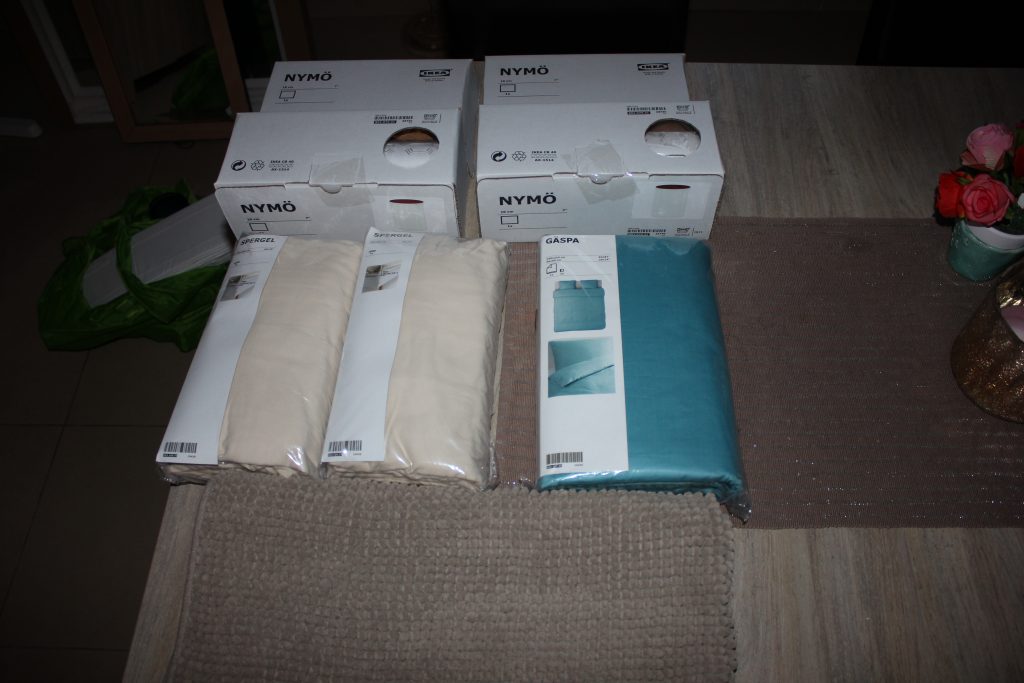 Twee hele mooie Nymo lampenkapjes (wit met een koperen binnenkant), een badmat, een heel mooi setje lakens en nog hoesbeschermers.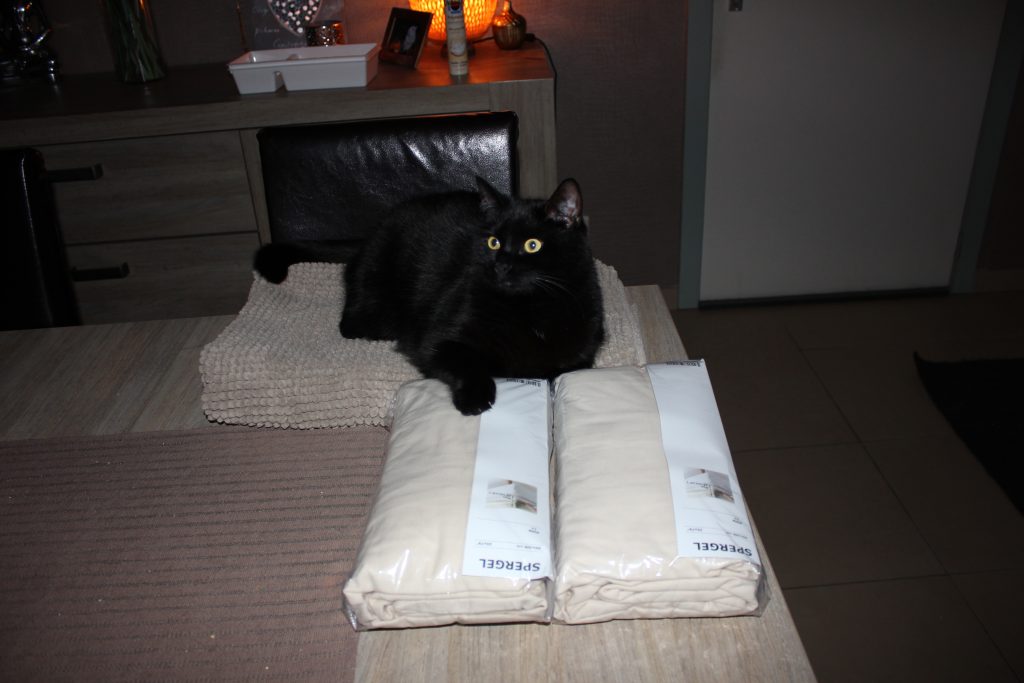 Er is iemand fan van de badmat…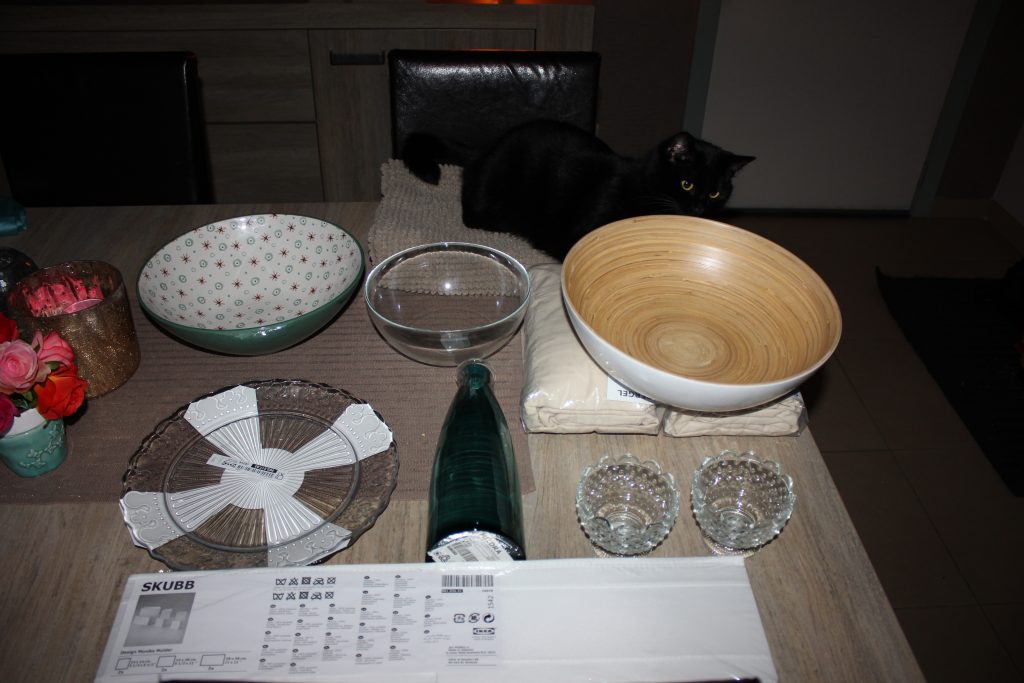 Ik had ook wat opdienschalen nodig voor pasta en salades, of hapjes! En die SKUBB bakjes zijn super handig!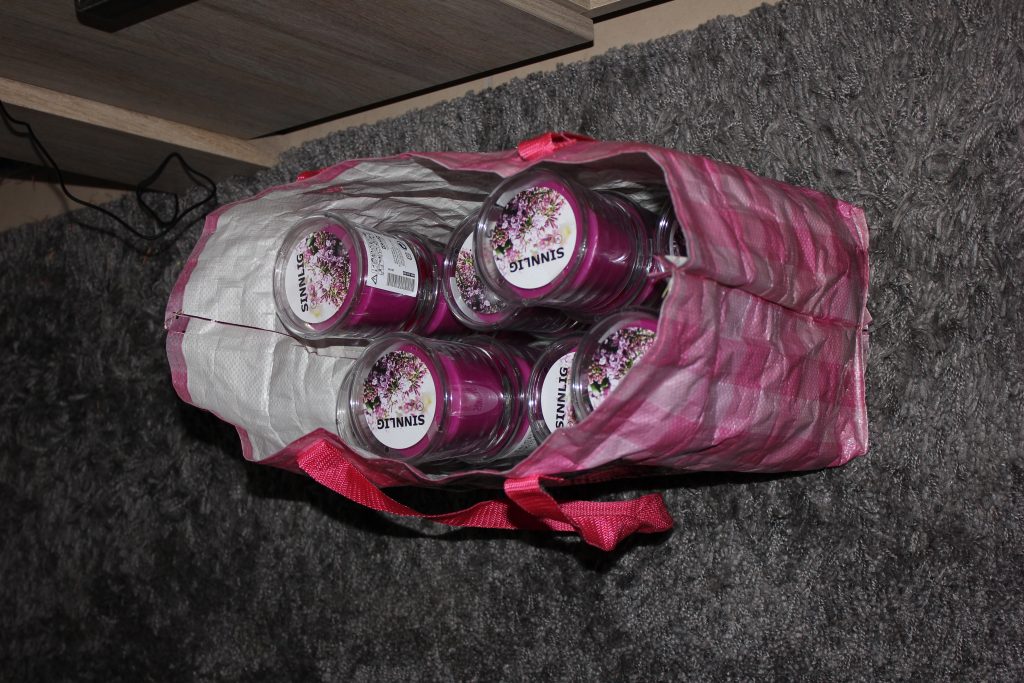 Ik kan de Ikea gewoon niet buitenkomen zonder kaarsen. Echt… ze zijn ook zo goed en blijven lekker lang branden en ruiken heerlijk! Ik heb er 20 meegenomen, echt…
En dit leuke Hemnes-kastje heeft vaderlief dit weekend ineen gezet… Ik ben er zo blij mee! Nu voelt mijn badkamer echt af – en ik woon hier al dik 2 jaar – love it! Alles is nu veel opgeruimder 🙂 En 's avonds steek ik wat kaarsjes aan voor ik een douche neem, een zalig ontspannende gewoonte 🙂 Hebben jullie onlangs nog bij Ikea geshopt? En wat? Of misschien heb je wel een grote wishlist… ik heb er alvast nog eentje 😉