Laatste update
Hebben jullie ook een soort van moet-ik-ooit-nog-eens-kopen-lijstje voor je kamer/huis/appartement? Ik duidelijk wel! Zo ben ik nog op zoek naar enkele mooie vloerkleden of tapijten (ik heb er nu eentje in mijn woonkamer, maar zou er ook nog eentje in mijn slaapkamer willen: geen koude blote voeten meer 's ochtends), bronskleurige (of roségouden) vazen en houten accessoires. Ik kwam er trouwens enkele weken geleden achter dat ik nog geen enkele vaas in mijn appartement heb, als ik dus ooit bloemen van een lief/… krijg, zit ik dus met een groot probleem, haha!
Tapijten:
Ik vind het heel erg moeilijk om mooie, hoogpolige en goedkope tapijten te vinden. Hebben jullie dat ook? Omdat ik weet hoe handig ik ben, geef ik liever niet te veel geld uit aan mijn tapijten. Deze hieronder (van Esprit) zou perfect zijn voor in mijn slaapkamer!
Klokken:
Voor iemand die niet goed tegen het getik van een klok kan, is dit misschien een erg rare op mijn wishlist: ik ben al lang op zoek naar een mooie stationsklok. Je weet wel, die oudere die je nog op sommige stations kan terugvinden. Ik vind ze echt zo mooi, waarschijnlijk zou ik de klok wel zonder batterijen ophangen of ik word vervelend van het getik. Ik heb zelfs uit mijn Lucky Cat de batterijtjes moeten halen omdat ik dat gezwaai overal in mijn appartement hoorde!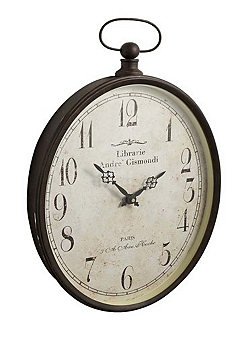 Make-up opbergers
Dit vinden jullie misschien ook nog wel leuk: ik zoek nog een fijne make-up-opberger. Op dit moment gooi ik alles maar in mijn zilverkleurige doosje, maar het is misschien wel handiger om alles terug te vinden binnen de 5 minuten (zeker als ik mezelf 's ochtends nog moet opmaken met mijn vermoeide hoofd).
Wandplankjes
De grote missing link in mijn appartement: wandplankjes! Ik heb er al eens over geschreven (kijk hier voor wat leuke inspiratie), maar ik zou graag wat wandplankjes in mijn appartement willen, waar ik dan mooie boeken en kaders met prachtige quotes op kan zetten. Echt handig ben ik niet op dat vlak, dus dat wordt vaderlief eens met knipperoogjes aankijken denk ik! De kaders heb ik ondertussen al in huis gehaald… nu de plankjes nog.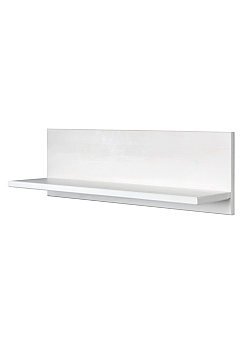 Wat staat er nog op jullie interieurwishlist?