(Last Updated On: July 11, 2019)
Twee weekends geleden ging ik met mijn beste vriendin shoppen in Breda. Hoewel ik het meeste van mijn budget uitgegeven had bij de Xenos en de Ikea, zag ik opeens een perfect jurkje in de Promiss. Ik was al erg lang op zoek naar een jurkje in dikke stof, met halflange mouwen, en een A-lijn (ietwat bodycon, dat past het beste bij mijn lichaamsvorm). Ook wil ik graag dat mijn halslijn nog wat zichtbaar is, en daar zorgde dit jurkje voor. Sinds dat jurkje (waar ik ook veel complimentjes over kreeg), ben ik dus op zoek naar meer soortgelijke jurkjes (never change a winning team, right?). De aanfoto's zijn nogal wazig: ze zijn om 7u 's ochtends genomen (the joys of working: vertrekken en thuiskomen in het donker de komende maanden) en ik heb vooral sfeerverlichting in mijn appartementje 😉 Mijn jurkje (sorry voor de onduidelijke foto's hoor… mijn camera is ergens beland tijdens de verhuis en ik heb nog niet ontdekt waar!) van Promiss: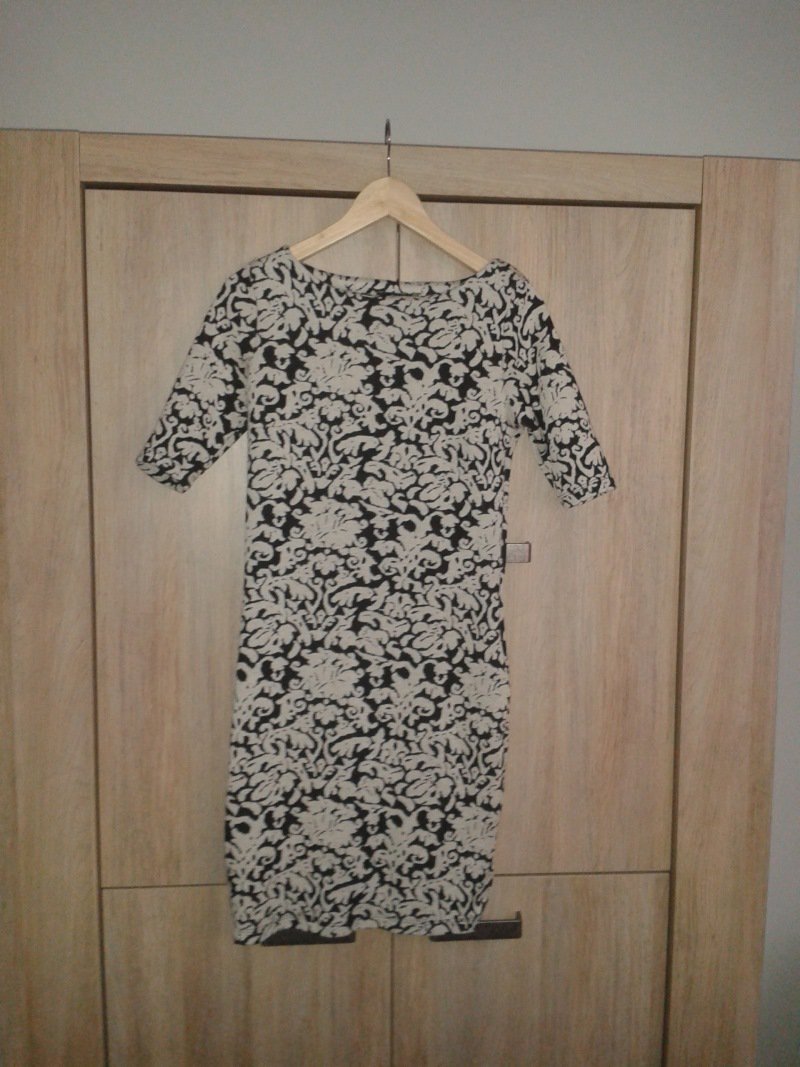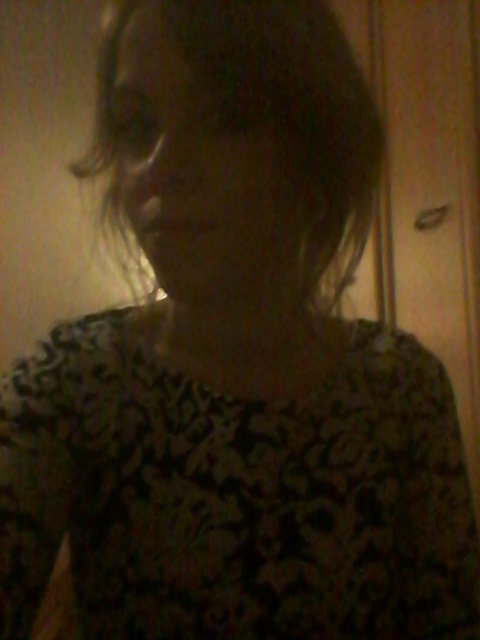 Detail van de print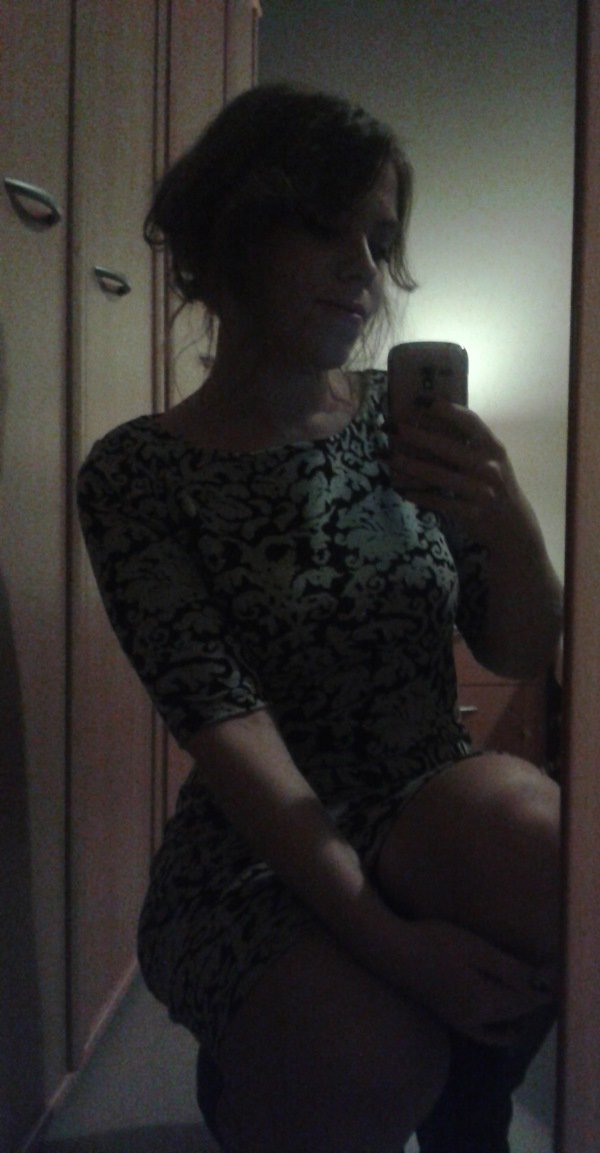 Over de zwarte nagels volgt binnenkort nog een artikeltje!   Deze prachtige jurken kwam ik online tegen:
Vila Cable Sleeve Dress
€29.65 (shop hier)
River Island Jumper Dress With Side Zip Detail
€53.91 (shop hier)
ASOS Bodycon Dress With Leather Look Panels And Short Sleeves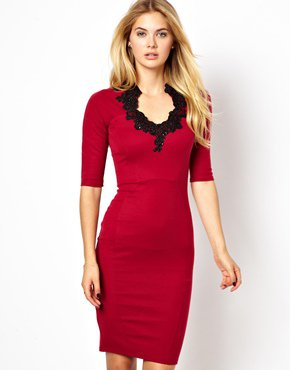 Lydia Bright Pencil Dress With Lace V Neck
ASOS Bardot Lace Midi Dress
€40.43 (shop hier)
Warehouse Stripe Bodycon Midi Dress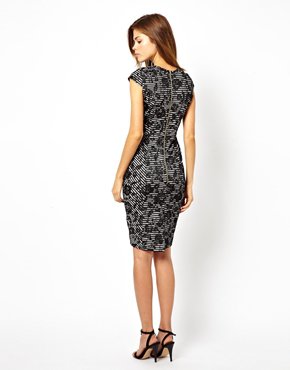 TFNC Midi Dress In Layered Lace
TFNC Midi Dress In Marble Print
John Zack Midi Bodycon in Mirror Barroque Print
River Island Bodycon Textured Midi Dress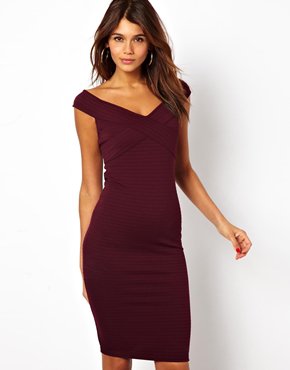 ASOS Off The Shoulder Textured Midi Pencil Dress
New Look Bodycon Dress With Lace Waist Detail
Hybrid Pencil Dress With Lace Panelling
Ik weet niet welke jurk ik zou kiezen… de rode met het kant vind ik alvast prachtig, maar ook het jurkje met de barokprint (en eigenlijk alle jurkjes met kant…). Hm, blij dat ik al een leuk jurkje in de kast heb hangen nu 😉  Ook het rode jurkje met de textuur vind ik echt prachtig. Welke jurkjes spreken jullie aan?