Laatste update
Mijn smaak in ringen is de laatste jaren erg veranderd. Koos ik een dikke 6 jaar geleden voor een enorme knoert van een statement ring, ben ik nu heel erg gek op meer minimalistische ringen of ringen die organisch gevormd zijn. Tijdens een van mijn vele scroll-sessies op Etsy besloot ik enkele van mijn favorietjes eens aan jullie te laten zien.
Moderne ringen
Dit zijn nog steeds statement ringen, maar eigenlijk veel minder opvallend dan een paar jaar geleden de mode was. Deze ringen vallen voornamelijk op door hun prachtige stenen die erin verwerkt zitten en het mooie metaal dat ervoor gebruikt is.
Deze ringen zijn allemaal gemaakt door mensen met een groot passie voor hun vak, en dat is iets wat ik de laatste jaren echt enorm fijn vind bij mijn aankopen. Weten dat je échte mensen steunt met je zuurverdiende centjes, en niet te veel grote bedrijven voor wie je geld slechts een druppel op een hete plaat is. Nee, je steunt mensen die hun grote dromen kunnen najagen met het volgen van hun passies!
Bijzondere ringen
Deze prachtige ring met labradoriet vind je hier
En deze prachtige mermaid ring vind je hier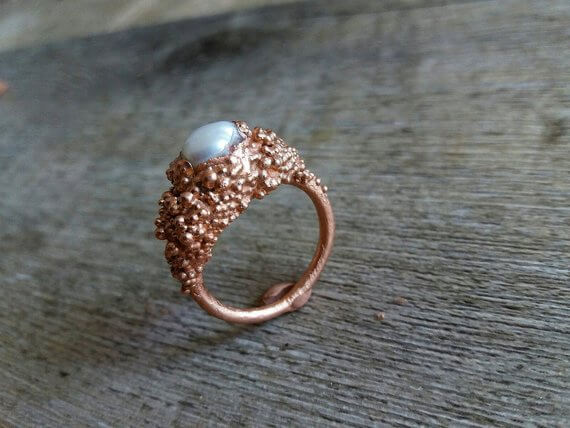 Je vindt deze ring hier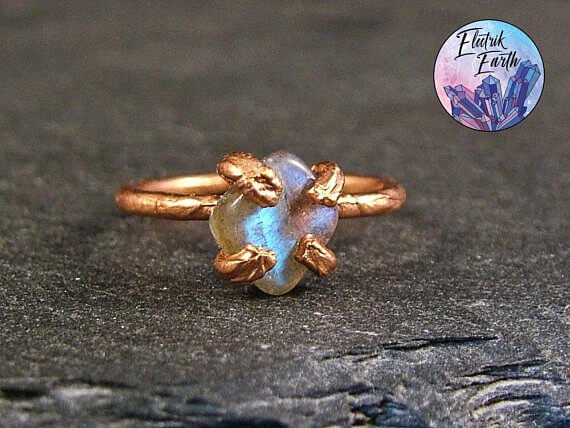 Deze mooie groene ringen vind je hier
Deze prachtige opaalring shop je hier
Vroeger was ik gek op plastic ringen, nu merk ik dat ik enorm aangetrokken word door opalen, kristallen, en andere gesteentes. Dus ook dat deel van mijn leven is wat natuurlijker geworden 😉
Nu ben ik natuurlijk heel erg benieuwd… wat vinden jullie van deze ringen? Is het jullie smaak? Ik hoor graag in de comments wat jullie juwelensmaak is, en of die net als bij mij de laatste jaren ook zo veranderd is!