(Last Updated On: March 12, 2020)
Als groot fan van Blind Getrouwd wou ik deze serie ook echt heel graag eens zien. Het neemt het hele experiment van met een onbekende trouwen wordt hier nog een stapje anders gezet: de deelnemers schrijven zich in en daten met elkaar in cabines. Ze zien elkaar daarbij helemaal niet en horen alleen elkaars stem. Wat vond ik nu van deze serie?
Ps: spoilers!
Mijn eerste idee: aww cute
Ik begon er dus zoals ik al zei, naar te kijken omdat ik a) ziek in de zetel lag en ik letterlijk niet veel beters te doen had of kon doen en b) ik groot fan ben van 'Blind Getrouwd' en dit ook zoiets leek.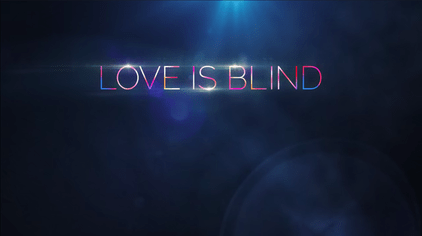 In het begin leef je voornamelijk mee met de ietwat bizarre dates, maar hoe langer hoe meer, begon ik er een wrang gevoel bij te krijgen.
Trainwrecks ahead
Ik zit nu aan aflevering 8 van de 10 en begin me toch een gloeiende hekel aan enkele koppels te krijgen, whoa. Koppels waarbij je – moest je ze IRL kennen – zou zeggen: 'Lopen en kijk niet meer achterom. RUNNNNNN!'.
De Instagram accounts van de deelnemers:
Carlton Morton

Belangrijke info niet geven tijdens dates en dan verschieten dat je vrouw-to-be wegloopt. Euh, whuttt… Die zien we dus niet meer terug in de volgende afleveringen 😉
Diamond Jack

Diamond, die de vrouw van Carlton zou worden. Tot hij (pas tijdens hun reis) aan haar vertelde dat hij op alle geslachten valt en ermee relaties had. Op zich helemaal niet erg, maar tja… echt eerlijk was hij op voorhand niet geweest.
Jessica Batten

Jessica kreeg flink het deksel op de neus van en koos dan maar snel voor de man die haar adoreerde, Mark (en dat met een leeftijdsverschil van 10 jaar).
Mark Cuevas
Dit bericht bekijken op Instagram
Damian Powers

Oh, wat had ik me toch een medelijden met Damian… zijn vrouw, Giannina, had op zijn minst gezegd flink last van moodswings. Maar zo erg, dat ik hoop dat het ofwel helemaal in scène gezet is, of dat ze psychologische hulp krijgt.
Giannina Gibelli
Tja, Giannina… ik vond haar moodswings echt niet normaal meer. Borderline emotioneel misbruik, of hopelijk werd het gewoon zo in beeld gebracht.
Kenny Barnes
Kelly Chase
Matt Barnett
Amber Pike
Dit bericht bekijken op Instagram
Cameron Hamilton
Lauren Speed
Wie waren jullie favoriete koppels uit de serie?