Laatste update
Enkele jaren geleden, toen ik nog studeerde, had ik best wel een tassenverslaving. Ik kocht regelmatig een nieuwe (goedkope) tas omdat ik dacht dat het mij zou motiveren om te leren (yup, echt). Op den duur liep het de spuigaten uit (ik had echt stapels tassen in mijn kleine kamertje liggen) en nu, een jaar of 4 later ben ik van ongeveer 80 tassen naar een vijftal tassen gegaan. Eigenlijk heb ik vooral leren kiezen voor kwaliteit in de plaats van kwaliteit.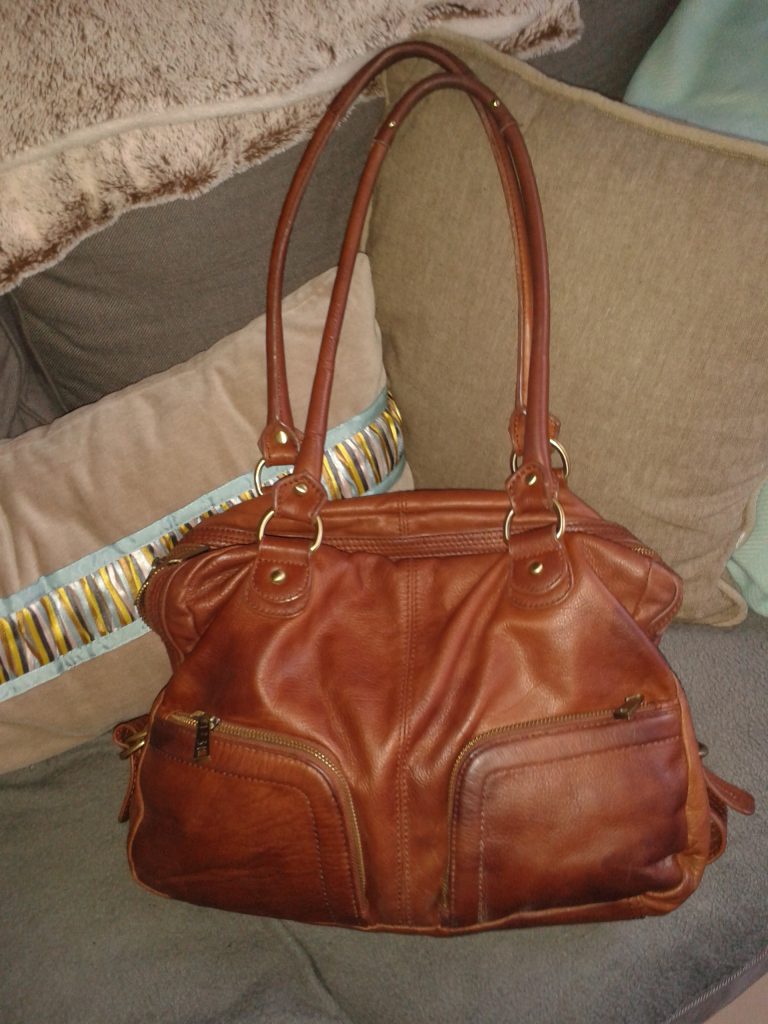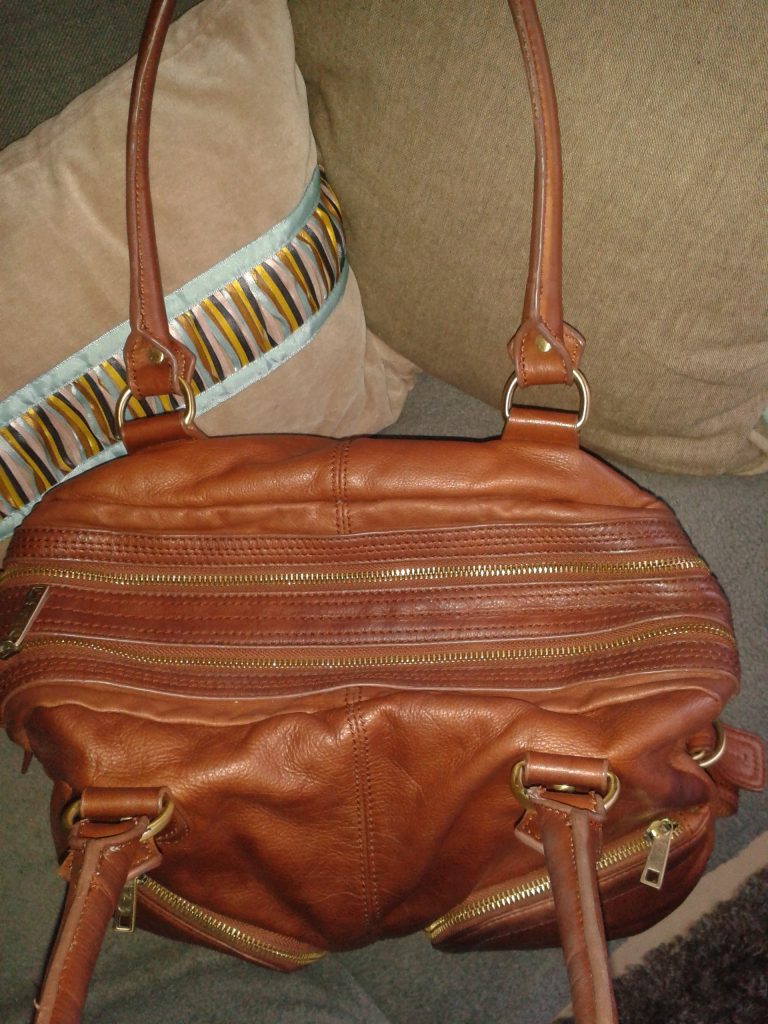 Laat ik beginnen met de eerste tas. Dit schatje kocht ik in de zomer vlak voor ik aan mijn master journalistiek ging beginnen in 2009 en ik heb hem nu dus al 5 jaar. Ik heb er loodzware cursussen meer vervoerd en ik heb deze tas de laatste weken weer helemaal herontdekt. Mijn allereerste dure (200 euro, yikes) echte lederen tas en hij is van het merk 1,2,3. Op dat moment vond ik 200 euro echt erg veel geld voor een tas, maar ik heb hem de afgelopen jaren zo vaak gebruikt, dat het dat echt wel waard was.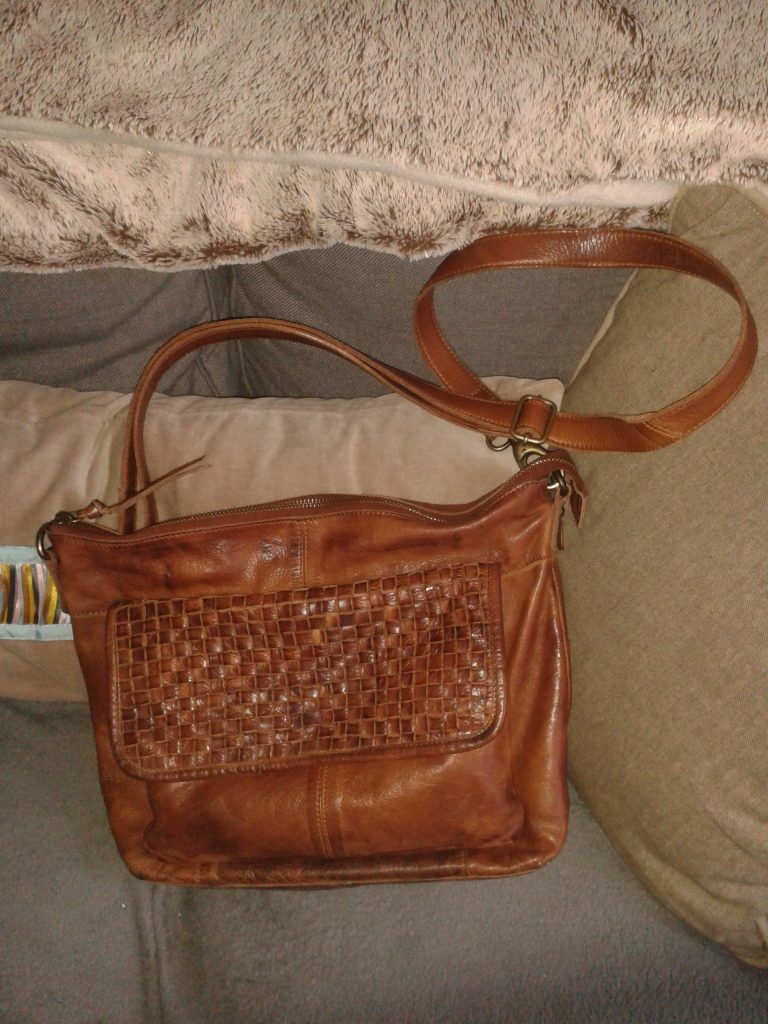 De volgende tas kocht ik een dik anderhalf jaar geleden online op Boozt en hij is in een cognackleurig leder (merk: ByBurin). Ook deze tas gebruik ik ontzettend vaak! Ik heb een zwak voor gevlochten leder en deze tas komt vaak mee als ik hier in mijn eigen stad boodschappen oid ga doen, of een dagje ga shoppen. Deze tas kostte ongeveer 100 euro.
Van Mango heb ik nog een superleuk goudkleurig klein tasje, gekocht toen ik een dag in Knokke was. Een heel fijn avondtasje! Alleen heb ik geen idee waar die tas ligt… dus even een foto van internet. Volgens mij was 'ie ongeveer 30 euro.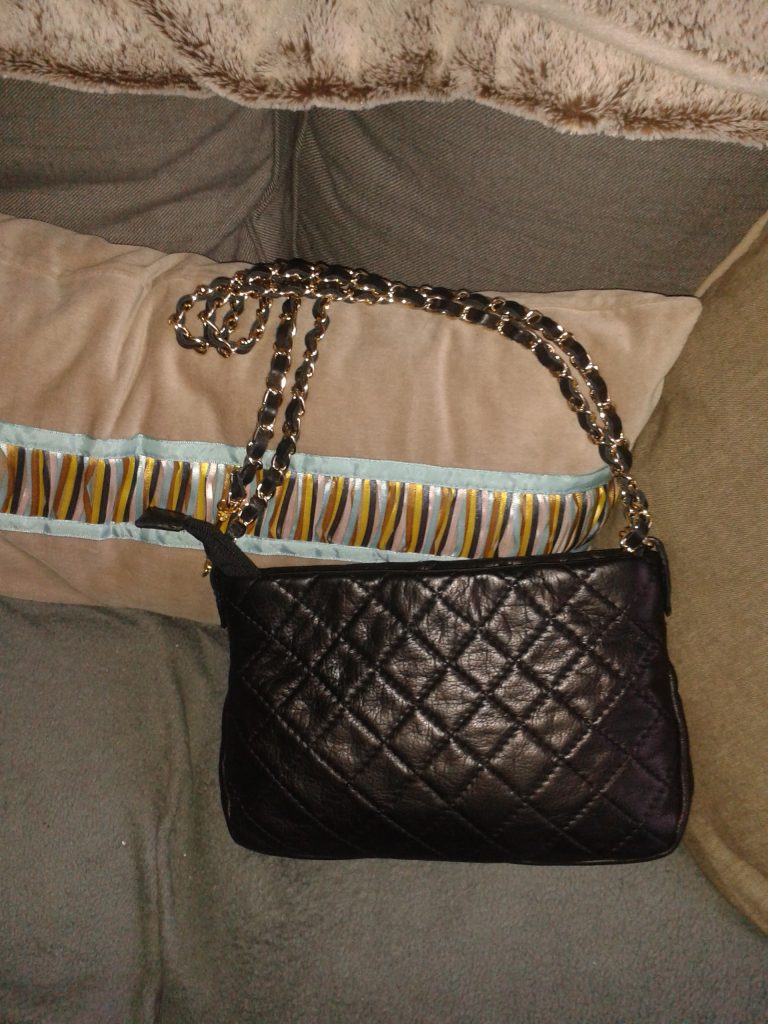 En dan nog een avondtasje (nuja, ook erg leuk om een dagje te stadten, hoor), een zwart Chanel-like tasje van echt leder met een kettinghengsel. Dit tasje heb ik deze winter gehaald met 50% korting waardoor het nog maar iets van een 30 euro was – samen met 3 paar pumps en enkellaarsjes van Di Lauro ook aan -50% … nog geen moment spijt gehad van die aankoop!
De volgende tas is er eentje die ik al lang (nuja, toch zeker een halfjaar) wou hebben. Ik heb namelijk een groot zwak voor tassen die makkelijk over mijn schouder passen en met een handig voorvak. Deze tas had ik in een taupekleur in de Inno zien staan (maar vol krassen) en was in mijn ogen te duur voor wat het was, ook al is het er een van Kesslord. Gelukkig keek ik tijdens de wintersale nog eens naar de website en zag ik de tas (in de kleur die ik graag wou) met 50% korting staan en kon ik hem kopen voor iets van een 120 euro.
Bij deze tassen heb ik beslist ze te gaan houden, de andere die ik heb heb ik of weggegeven (en onder anderen mijn moeder en beste vriendin heel blij gemaakt – ook goud waard!) of ga ik nog te koop zetten tijdens een blogsale. Van twee tassen weet ik niet goed wat ik ermee moet doen: ze dragen zo lekker maar ik gebruik ze niet vaak… ik moet ze ofwel herontdekken ofwel doe ik ze over een halfjaartje ook weg als ik ze niet vaak genoeg gebruikt heb. Ze zijn trouwens allebei van Fossil.