Laatste update
Makeup Geek online kopen en bestellen
Ondertussen weten jullie al hoe gek ik ben op de make-up van Makeup Geek (miss Marlena): Makeup Geek online kopen was hiervoor een beetje moeilijk als je in Nederland of Belgïe woonde omdat het een bedrijf is uit de USA en je dan al heel erg snel invoerkosten en douanekosten moet betalen. Gelukkig heeft Beautybay het ook al een poosje (hier lees mijn Beautybay review) en kunnen we het uit de UK bestellen. Zolang de Brexit nog niet gebeurd is, trouwens… anders zitten we ook weer met douane- en invoerkosten. De collectie op Beautybay loopt trouwens wel een beetje achter op de nieuwste items op Makeupgeek.com zelf.
Het fijne aan deze make-up is dat het volledig in de USA gemaakt wordt (geen moderne slavernij), het is dierproefvrij (en cruelty free make-up kunnen we alleen maar aanmoedigen, toch?), en volledig vegan. En, het allerbelangrijkste: het is fantastische make-up! Heerlijk gepigmenteerd en niet zomaar favoriet bij veel bekende Youtubers!
Sinds kort heeft MakeupGeek ook matte lipcremes, lipsticks en highlighters. Ze begonnen eerst met de oogschaduw, vervolgens kwamen er verschillende soorten oogschaduw (foiled, duochrome,…) en kwamen er ook blushes en contour powders. Stilaan wordt het gamma meer en meer uitgebreid en dat kan ik als grote Makeup Geek fan echt alleen maar toejuichen! Go Marlena! 🙂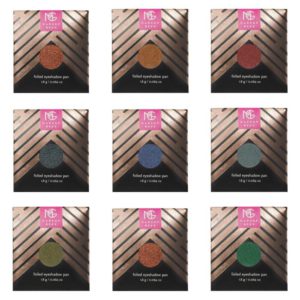 Makeup Geek standaard oogschaduw
Met deze oogschaduwen begon het allemaal voor MakeupGeek (Marlena was eerst alleen bekend van Youtube). Mensen begonnen het te kopen en waren gek op haar oogschaduw: een succesvol merk was geboren! Al snel werd gezegd dat deze oogschaduw een veel betere pigmentatie hadden dan MAC oogschaduw, en ze waren daarbij ook nog eens dierproefvrij en zonder talk of parabenen! Ik plaatste al snel mijn eerste MakeupGeek bestelling.
Makeup Geek Foiled oogschaduw
Dit zijn dé bekendste oogschaduwen van Makeup Geek: de foiled eyeshadows. Ze zijn heerlijk, goddelijk en prachtig! Ondertussen heb ik ook enkele van de nieuwere kleuren Makeup Geek foiled oogschaduwen in mijn collectie en de formule is nog altijd zo goed als de allereerste foiled eyeshadows.
Makeup Geek Duochrome oogschaduw
Marlena was een van de eersten die de duochrome oogschaduwen op de markt bracht. Ik heb er enkele van, en ze zijn heel fijn!
MakeupGeek pigments
Make up Geek sparklers
Makeup Geek oogpotloden
Makeup Geek blushes
Makeup Geek contour powders
Makeup Geek highlighters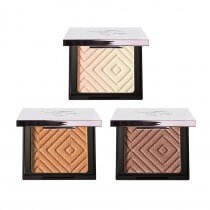 Makeup Geek lipsticks Iconic Lip Sticks
Makeup Geek Plush Matte Lipsticks
Makeup Geek foiled lipglosses
Makeup Geek Showstopper creme stains
Makeup Geek vegan makeup kwasten