Laatste update
Ik ben gek op matte oogmake-up, al maanden! Ik draag het nu ook veel vaker dan meer shiny oogmake-up, dus werd het voor mij de hoogste tijd om mijn favoriete inspiratiepics eens te delen. Vooral van de combinatie matte oogmake-up en matte lipstick ben ik de laatste tijd echt helemaal gek 🙂 Hebben jullie al vaak matte looks gedragen?
Matte oogmake-up
Deze prachtige oogmake-up is afgewerkt met een winged eyeliner en een bruine oogschaduw (Yuliya Yafimik via shutterstock)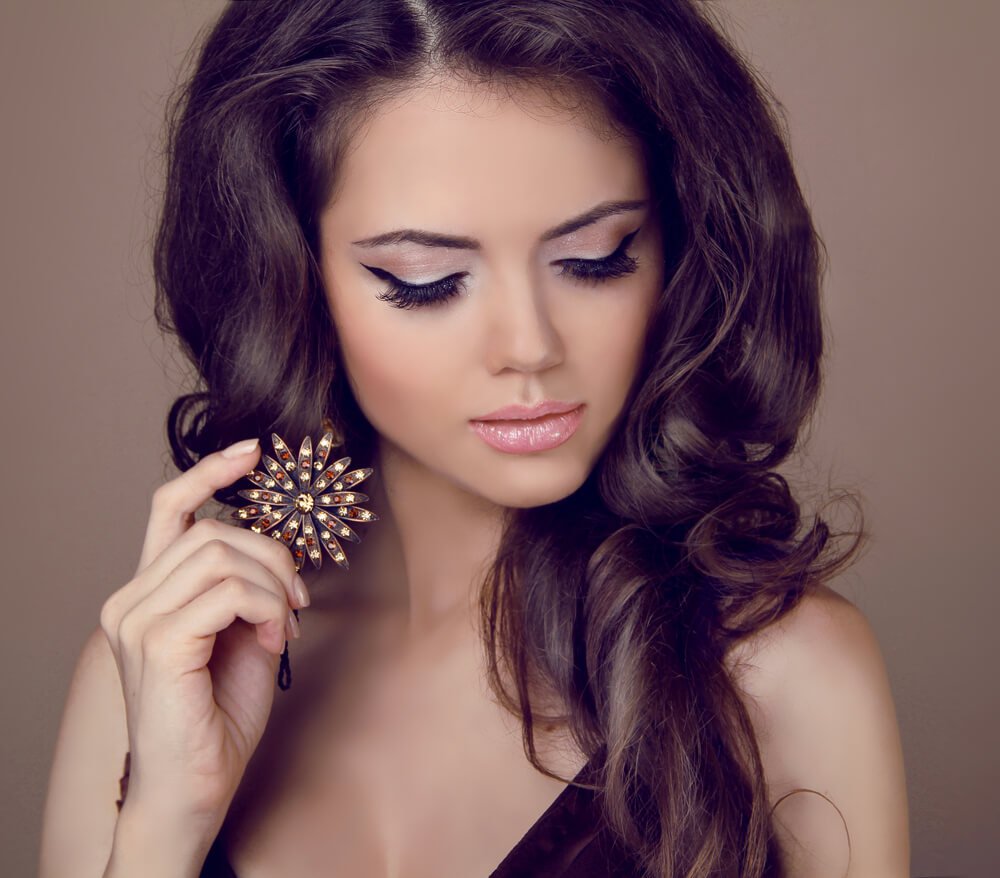 Matte oogmake-up met een lichte satijnen glans en eyeliner ( Vandreas via shutterstock)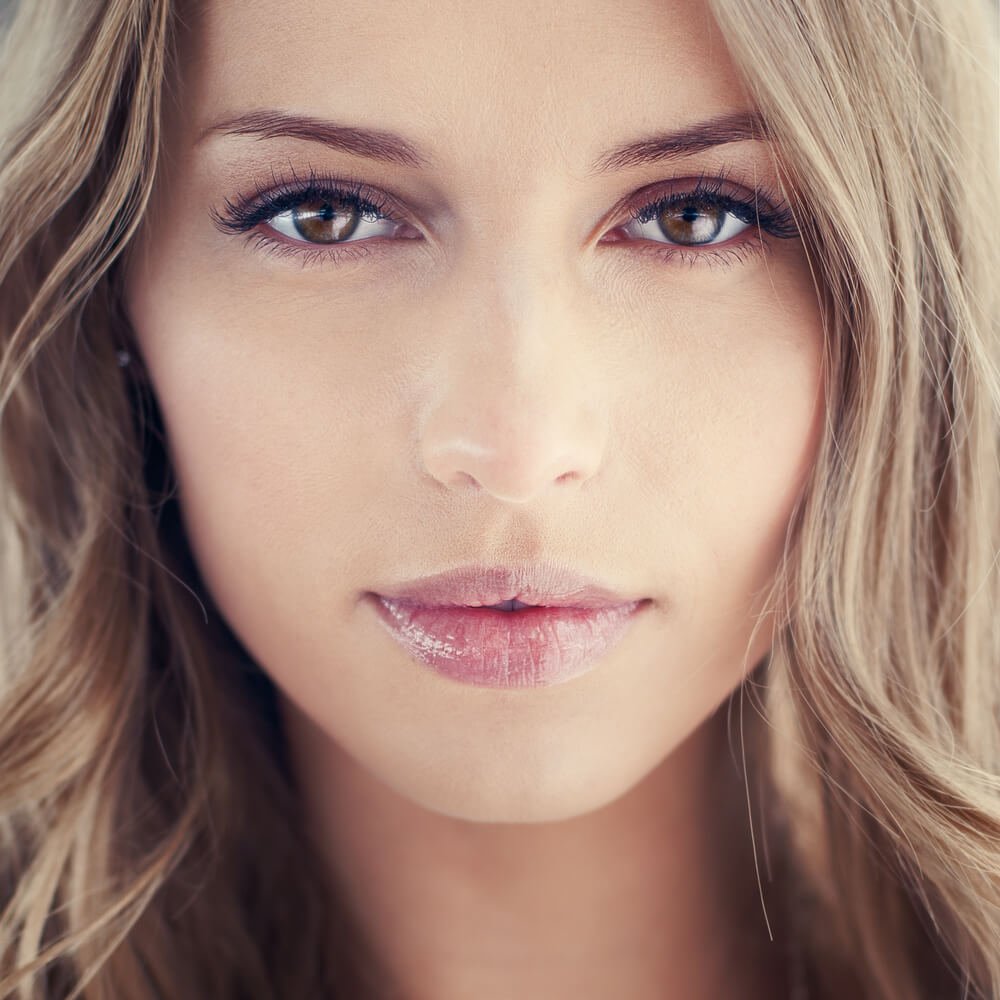 Matte bruine oogschaduw, natuurlijke lipstick en zwarte mascara: prachtige matte oogschaduwlook! (Aleshyn_Andrei via shutterstock)
Matte oogmake-up kan je heel leuk combineren met een glanzende eyeliner zoals hierboven: zo hoef je geen volledig glanzende ooglook te dragen en kan je alsnog je matte oogschaduwkleuren gebruiken (Svyatoslava Vladzimirska via shutterstock)
Als je een matte oogschaduwlook wat meer wilt doen opvallen, kan je altijd nog kiezen voor een opvallende winged eyeliner! Deze cat eyeliner is echt prachtig en maakt de look af! ( Svyatoslava Vladzimirska via shutterstock)
Wist je dat je ook matte festivalmake-up kan dragen? (maxim ahner via shutterstock). Hoewel je vaak leuke festivallooks ziet met glinsterende en glimmende make-up, is het ook heel mooi om alle aandacht naar je leuke festivalkapsel of festivalkleding te laten gaan.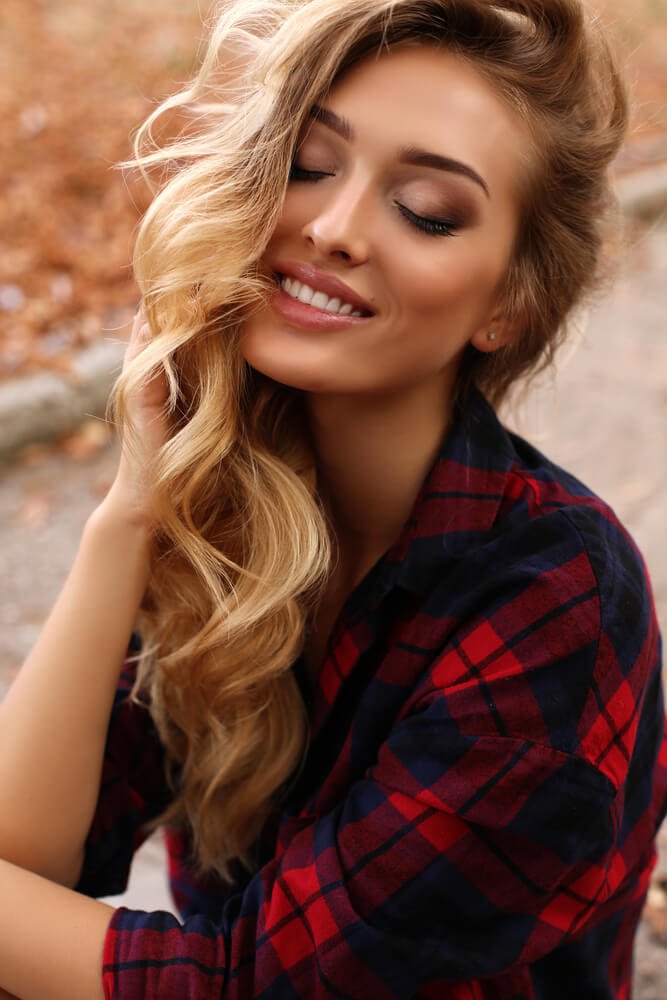 Een zachte make-up met bruine smokey eyes: supermooi gecombineerd met blonde haarkleuren… het staat veel minder hard dan zwarte smokey eyes! ( Svyatoslava Vladzimirska via shutterstock). Werk deze look af met een mooie doorzichtige of nudekleurige lipgloss en een klein beetje perzikkleurige blush (of alleen een klein beetje contouren is ook goed!).
Matte make-up (Svyatoslava Vladzimirska via shutterstock) en matte lipstick
Klassevolle matte oogmake-up (Anna Movchan via shutterstock): ongelofelijk mooi gecombineerd met een mauve lipstick
Ook voor bruidsmake-up is er een plaatsje voor mattere make-up:  (tata mamai via shutterstock)