Laatste update
Red lips  (rode lippen) zijn sinds kort echt een fascinatie voor mij. Droeg ik tot enkele maanden geleden maar heel sporadisch lipstick, dan probeer ik  het nu iedere dag te dragen. Natuurlijk ga ik niet met full-on rode lippen naar mijn werk (ze zouden nogal opkijken), maar als ik uitga of als ik ga dansen, draag ik eigenlijk bijna altijd rode lippen. Tegenwoordig zie je ook heel veel donkerrode lipsticks, die vind ik ook prachtig! Het ding met rode lipstick is eigenlijk dat je gewoon dé tint rood voor jezelf moet vinden die supergoed staat bij je haarkleur, je huidskleur en oogkleur. Bij mijn donkerblonde haar, lichte huid en groen-grijze-blauwe ogen staat bijvoorbeeld een roze-rode of blauw-rode lipstick heel erg mooi! Anyway; op naar de make-upinspiratie!!
Rode lippen
Prachtige matte rode lipstick: staat prachtig bij bruine haarkleuren, rode haarkleuren en blonde haarkleuren (Diana Indiana via shutterstock)
Geweldig mooie matrode lippen! De matte trend is er nog steeds voor lipsticks, en een matrode lipstick is ZO classy! Zie je hoe haar prachtige staalblauwe ogen uitkomen door de blauwe ondertint in haar rode lipstick? (Subbotina Anna via shutterstock)
Ook een rozerode lipstick kan je ook perfect iedere dag dragen! Dit is ook weer een koele rode lipkleur met een blauwige ondertoon. ( Halay Alex via shutterstock)
Wat een prachtige klassieke Hollywoodlook! Combineer je rode lippen (dit is een true red, een neutrale rode kleur, niet te oranje en niet te blauw) met een prachtig Hollywoodkapsel) (Sofia Zhuravetc via shutterstock)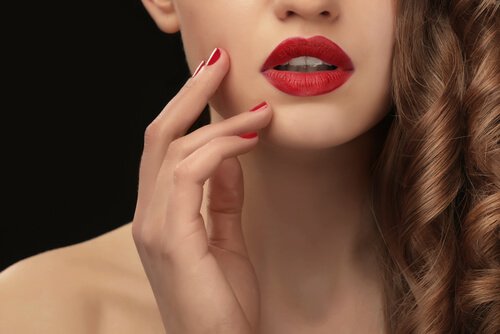 Rode lippen en bruine haren, het blijft een topper! (Africa Studio via Shutterstock)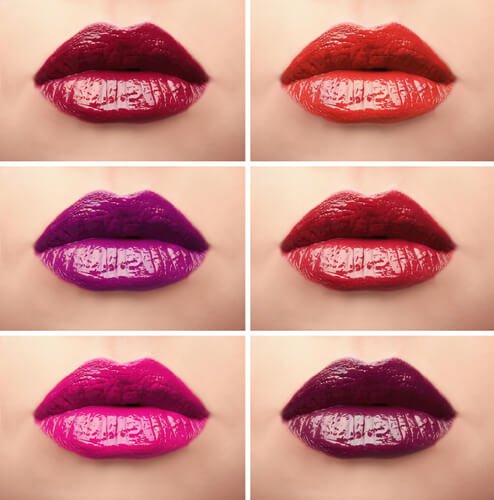 Zoals ik jullie al vertelde, er zijn veel verschillende tinten rode lipsticks! Om de kleur te vinden die perfect past bij jouw huids- en haarkleur: heb je een koele ondertoon, ga dan voor een koele toon lipstick. Heb je een warme ondertoon, ga dan meer voor koraal- of oranjerode kleuren. (Africa studio / Shutterstock)
Je kan je rode lippen naast een galakapsel ook prachtig combineren met een mooie smokey eye! (Sofia Zhuravetc via shutterstock)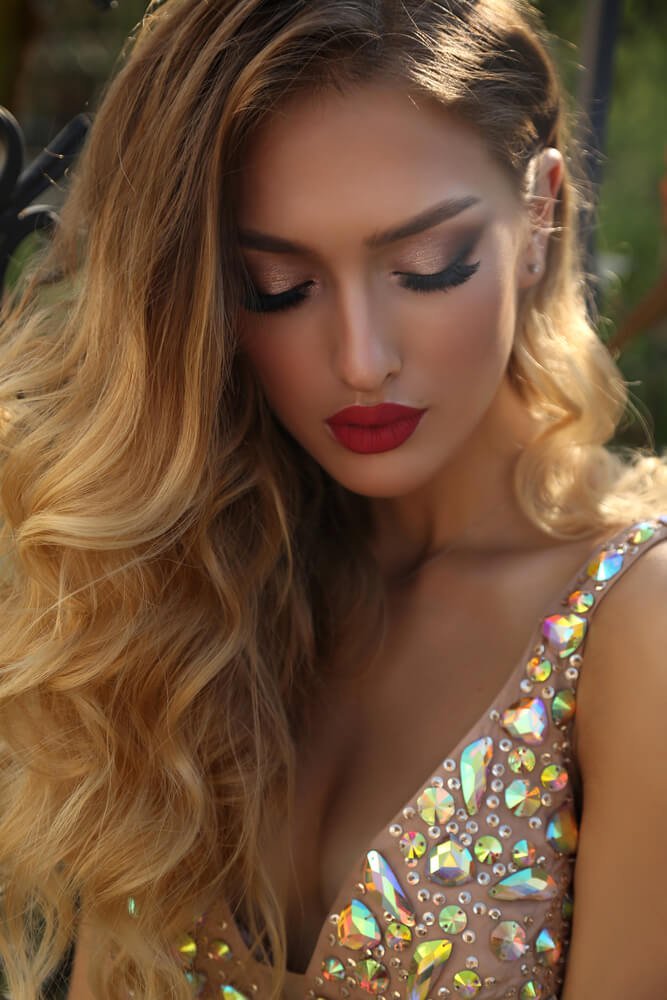 Rode lippen maken een galajurk of feestjurk helemaal af! (Svyatoslava Vladzimirska via shutterstock)
Blond haar en rode lippen (Svyatoslava Vladzimirska via shutterstock)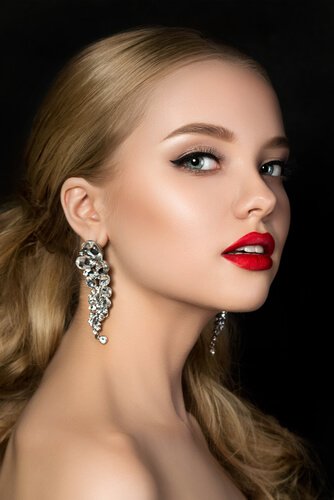 Wil je nog een klein beetje meer opvallen? Combineer je prachtige matrode lipstick dan zeker eens met een paar statement oorbellen. (Idotko voor Shutterstock)
Wil je dat je rode lippen de hele avond blijven? Dan is er maar één tip: aanbrengen, blotten, opnieuw aanbrengen! Vergeet ook je bijpassende lippotlood niet onder je lipstick! (2shrimpS via Shutterstock)
Oranje-rode lipstick Rode lippen met een donkerrode lipliner   Cherryred lips, erg mooi bij blondines! Ook kan je ombre-rode lippen bij jezelf maken met verschillende tinten rode lipstick   Donkere lipstick kan dus ook heel erg goed als je een blondine bent, het is alleen kwestie van de juiste tint te kiezen!   Cherry red lips staan het allermooiste bij brunettes, bij blondines staat het soms ietwat goedkoop en kunnen beter een rozigere tint kiezen   Excuus, ik ga even rode lipstick op mijn lippen smeren 😉 Wat denken jullie? Ook fan of liever een andere kleur lipstick?