Laatste update
Heb jij halflang haar? Dan zijn deze populaire kapsels echt iets voor jou! Bekijk hier onze verzamelde kapsel inspiratie voor half lang of middenlang haar! Ontdek prachtige bobkapsels,
Als je kort haar hebt, hebben we ook een grote verzameling kapsels voor kort haar. Ook vind je op Glamourista veel opsteekkapsels en andere kapsels terug!
Populaire kapsels voor halflang haar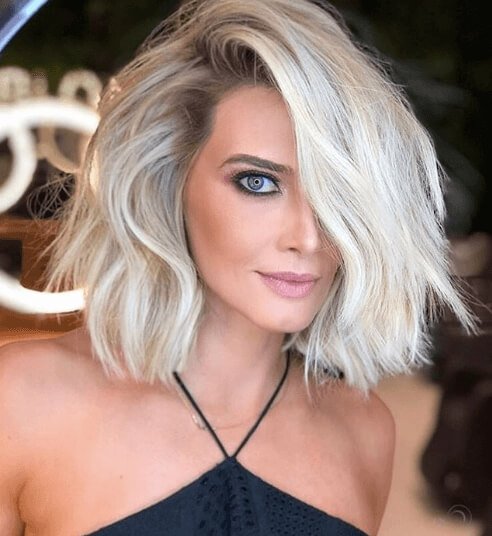 Prachtig platinablond kapsel voor halflang haar. Dit mooie kapsel voor half lang haar is eigenlijk erg makkelijk te maken als je een steiltang of krultang hebt. Je begint halverwege het haar de waves te maken en neem vooral de eindjes van je haar niet mee, die moeten kaarsrecht blijven! (bron)
Blond kapsel halflang haar met lichte waves in het haar. Dit halflange wavy bobkapsel is een van de populairste kapsels voor medium lang haar dat we tegenwoordig zullen zien. Net als het kapsel hierboven maak je het heel makkelijk zelf na met een krultang of een steiltang, maar bescherm je haren eerst goed tegen de hitte! (bron)
Halflang haar
Halflang haar in een prachtige kastanjebruine kleur met highlights. Deze mooie halflange haarstijl maak je makkelijk na met een steiltang en je laat je lange bobkapsel in laagjes knippen. Gebruik als finishing touch een beetje glansspray om je lokken nog extra mooi uit te laten komen! (bron)
Bruin kapsel met highlights: prachtig bob kapsel voor half lang haar. Dit kapsel heeft ook een ongelofelijk mooie kleurdiepte dankzij de ombre haarkleur, de balayage haarkleuren die allebei heel erg natuurlijk geverfd zijn. Ook dit kapsel is weer wavy (je maakt dan ook beter een beetje slag in je haar dan krullen, krullen zijn too much in deze haarstijl). (bron)
Halflange kapsels
Prachtig bob kapsel voor halflang haar in een waanzinnige blonde haarkleur. Als dit geen kapselinspiratie is, weet ik het ook niet meer hoor! Deze waanzinnige blonde haarkleur doet de boblijn ook heel erg mooi uitkomen. Dit kapsel is niet heel er gekruld, maar heeft door de boblijn toch heel wat schwung. Ook erg mooi dat de uitgroei hier zichtbaar is, dat zorgt voor een beetje extra diepte in dit mooie halflange haar. (bron)
Lang bobkapsel in een blonde haarkleur: staat prachtig als je medium lang haar hebt. (bron)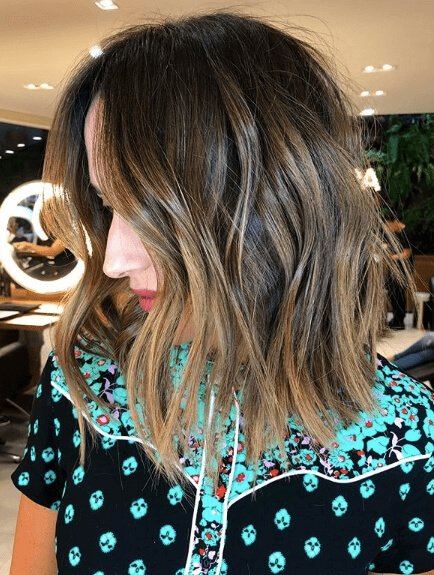 Prachtige lange bob: dit waanzinnige mooie kapsel voor halflang haar doet haar mooie bruine haarkleur nog veel beter uitkomen. De puntjes van het haar hebben een lichte balayage gekregen zodat je een heel subtiel ombre effect krijgt (een sombre haarkleur). (bron)
Halflange kapsels voor fijn haar
Heb je fijn haar? Dit mooie halflange kapsel is dan zeker iets voor jou! (bron)
Bobkapsel voor half lang haar en een pony met een mooie dégradé en koele haarkleur (bron)
Platinablonde haarkleur in halflang haar. Dit kapsel is een blunt cut en ongelofelijk mooi! (bron)
Supermooie bruine haarkleur in dit halflange bobkapsel: door de karamelkleurige highlights en balayage in een natuurlijke bruine haarkleur, krijg je veel diepte en speling in je haar. Combineer dat met een lange bob en je halflange haar komt helemaal tot leven!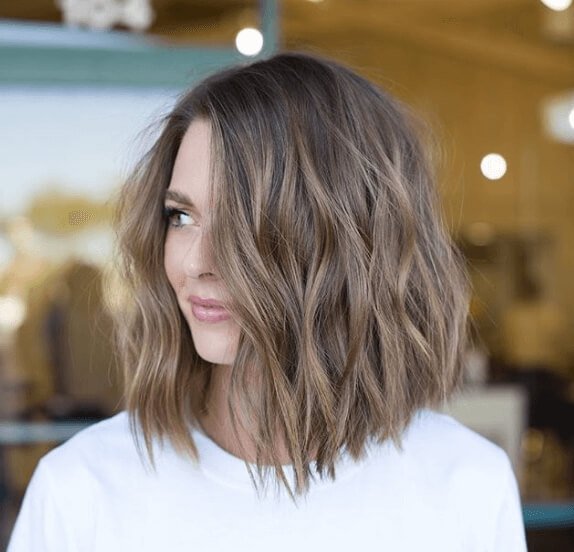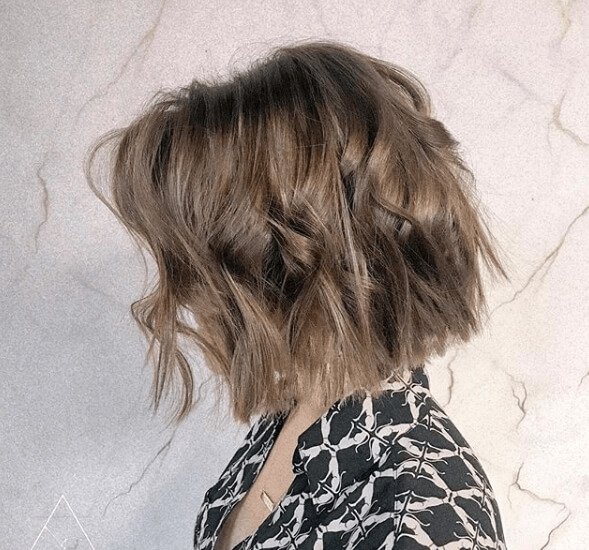 Nog meer medium kapsels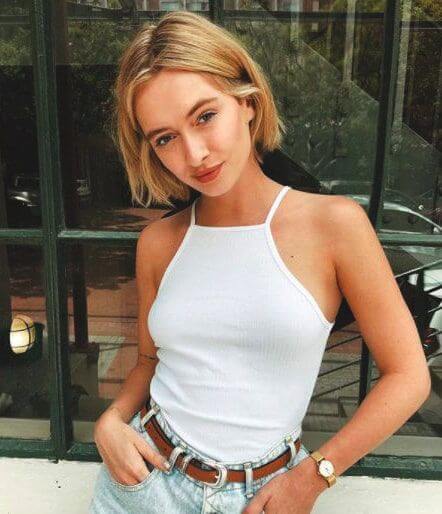 Prachtig medium en halflang kapsel in een prachtige goudblonde haarkleur (bron)
Wat is dit een waanzinnig mooi halflang kapsel! Dit kapsel van medium lengte heeft zo'n mooie haarkleur! (bron)