Laatste update
Hoe combineer je een winterjas? Iedere winter zit ik weer met hetzelfde: hoe style je eigenlijk een winterjas? Ik heb sowieso al een ontzettend hekel aan de winter: het is koud, het is donker en je moet een hoop dikke kleding aan om een béétje warm te blijven. En het gevoel dat ik rondloop in een dik, onflatteus laken. Bah! Ik kan dus zelf ook nog best wel wat hulp gebruiken op dit vlak!
Winterjassen combineren:
Winterjassen – ik liet jullie al de allerleukste winterjassen in de sale zien: parka's zijn nu al enkele jaren echt een aanwinst voor jouw kledingkast, net als de klassieke wollen mantel. Maar hoe draag je een grote, dikke winterjas dan eigenlijk zo dat je er toch nog elegant kan uitzien? Op naar de inspiratie!  
Dit vind ik echt een prachtige combinatie die ik zelf ook direct zou aantrekken! Een camel winterjas met een supermooie gekleurde sjaal (ik heb de neiging om vaak donkere kleuren aan te trekken, zeker in de winter). Wat de look nog meer afmaakt, is het opvallende tasje!
Een parka combineren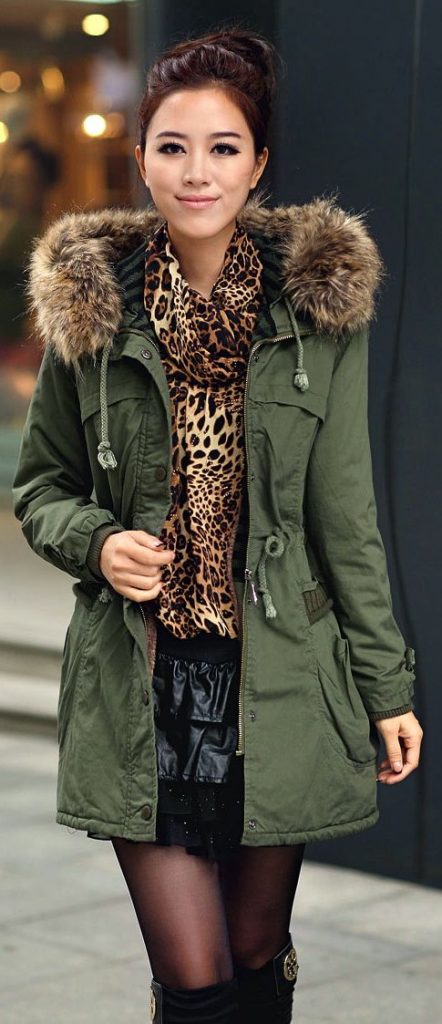 Next up: een parka combineren! Ik had zelf ook een parka, alleen was de capuchon véél te groot en dus droeg ik hem niet graag… maar ik ga er voor volgend jaar zeker eentje zoeken. Een parka is vaak leuk te combineren met een skinny jeans en laarzen of zoals hier zelfs op een jurkje.
En deze winterjas is ook supertof gecombineerd: een parka maar dan op een iets meer klassiekere manier gedragen. Loving the scarf!
Hoe draag en combineer je een camel coat?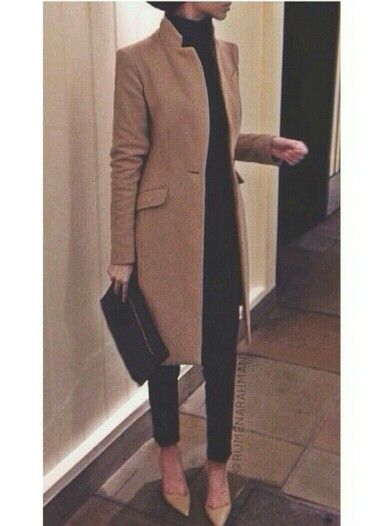 Ik ben gék op deze look, het is zo classy en sophisticated… een prachtig gesneden camel coat (echt, na dit artikel wil ik een wollen camel coat!), gecombineerd met een rechte zwarte broek en een clutch. Alleen de pumps zou ik toch echt wel weglaten, brrrr!
Brr, die benen zijn weer te koud! Maar oooh, wat is die winterjas leuk gecombineerd! Een hele eentonige kleur eigenlijk dat grijs, maar de revers maakt de jas veel spanneder, net als de accenten met de oranje mouwen. Olivia knows best!
A-ha! Een iets warmere combinatie met een parka: gecombineerd met ripped jeans en een fijn paar enkelaarsjes. Ik ben fan!

Lange wollen winterjassen zijn helemaal hip deze winter! Ik hou zo erg van deze look, maar ik ben zelf bang dat ik er veel te klein voor ben…
Enkele lessen die ik zelf leerde na een avondje winterjas-speuren op Pinterest?
Hoe combineer je een winterjas?
combineer ruimvallend met strak, niet beiden
ik moet en zal een slank gesneden camel coat hebben!
combineer wat fletsere kleuren met een mooi kleuraccent
Vergeet ook zeker de tassen niet als accessoire!