Laatste update
Het is weer tijd voor leuke zomerkapsels! Nu het weer warmer wordt, draag ik mijn haar niet graag zoals ik dat normaal in de winter of in de herfst doe… enter de allernieuwste zomerkapsels die deze lente en zomer furore gaan maken. Nieuwe zomerse haarkleuren, een lekker nieuwe haarsnit… ik ga zaterdag nog eens naar mijn kapper en heb er al helemaal zin in! Deze editie bestaat trouwens uit blonde kapsels (zie het als een uitgebreid pinspiration artikel voor mezelf ;)), de volgende dagen komen er natuurlijk ook nog andere haarkleuren aan bod.
Zomerkapsels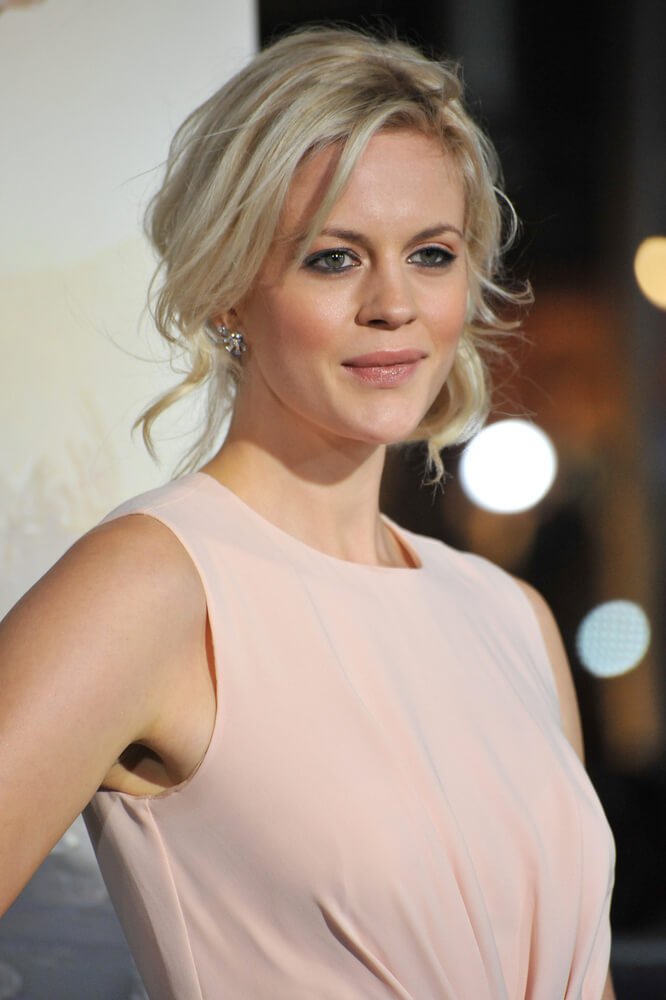 Georgia King heeft een mooi zomerblond zomerkapsel (Featureflash Photo agency via shutterstock.com)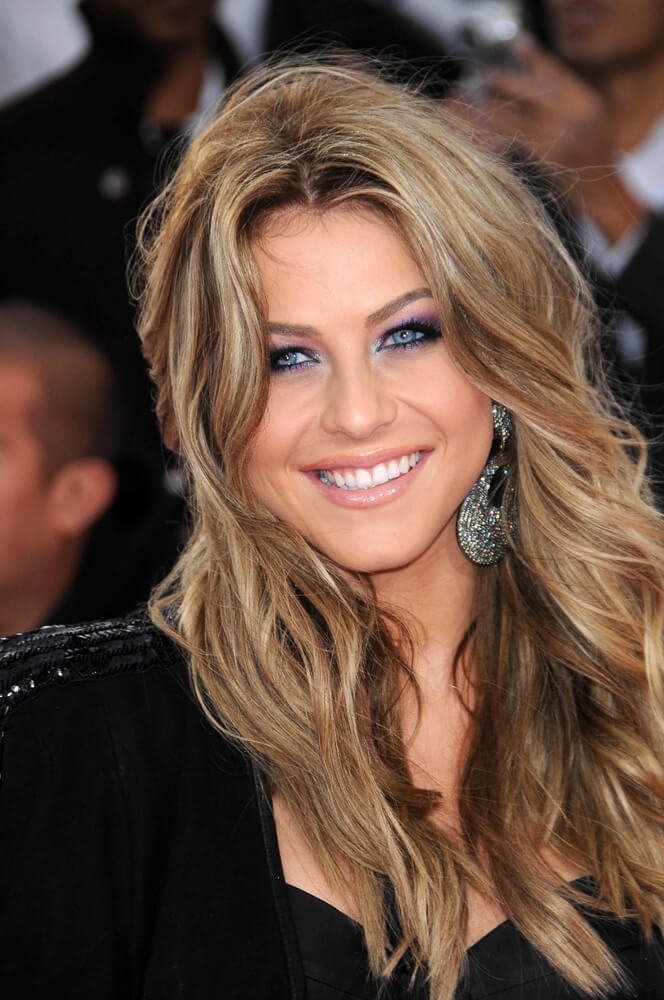 Julianne Hough heeft een blond zomerkapsel met highlights, en een balayage haarkleur. Zou jij haar balayage kapsel ook willen? (S. Bukley /shutterstock.com)
Lauren Conrad weet wel wat ze als zomerkapsel moet kiezen! Ze kiest hier voor een mooi gekruld kapsel (nuja gekruld, misschien moet ik het meer als waves omschrijven). Heel stylish en past ineens bij iedere outfit! (S_Bukley / shutterstock.com)
Taylor Swift heeft hier een koele blonde haarkleur, perfect voor in de zomer als kapsel! (Joe Seer via shutterstock.com)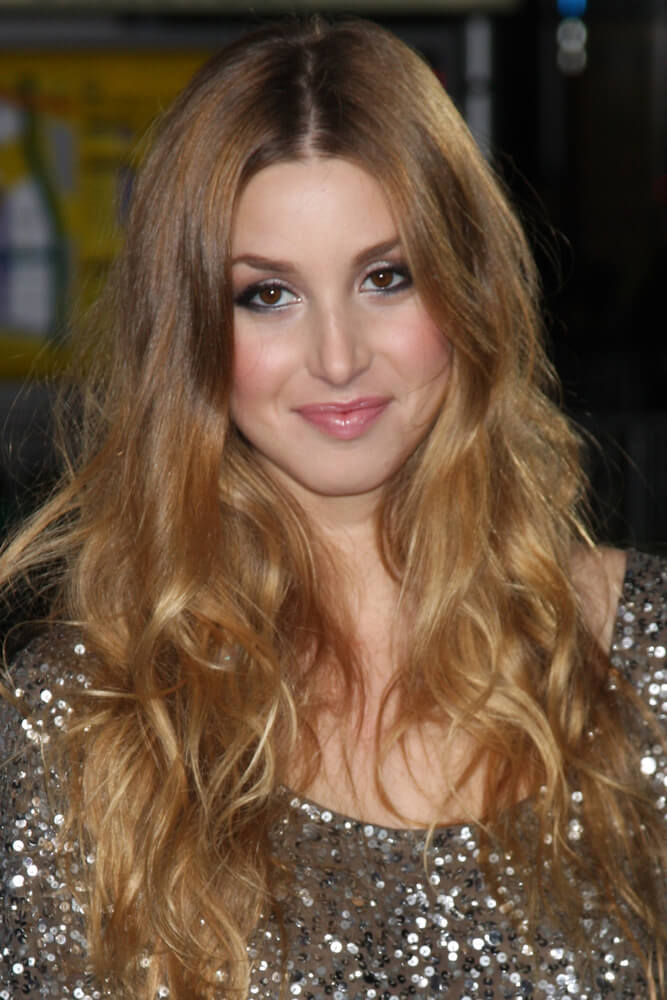 Whitney Port draagt haar strawberry blonde haarkleur perfect als zomerkapsel, wat een prachtige blonde haarkleur!! (Kathy Hutchins via shutterstock.com)
Cara Delevigne met haar prachtige bronde haarkleur, ook een perfecte zomerhaarkleur! (Featureflash Photo agency via shutterstock.com)
Een kort kapsel is perfect als zomerkapsel: heerlijk fris en je hoeft er niet enorm veel werk in te steken! Jennifer Lawrence heeft een ongelofelijk mooi pixiekapsel hier! ( Jaguar PS via shutterstock.com)
Elsa Pataky heeft een blond kort kapsel als zomerkapsel (landmarkmedia via shutterstock.com)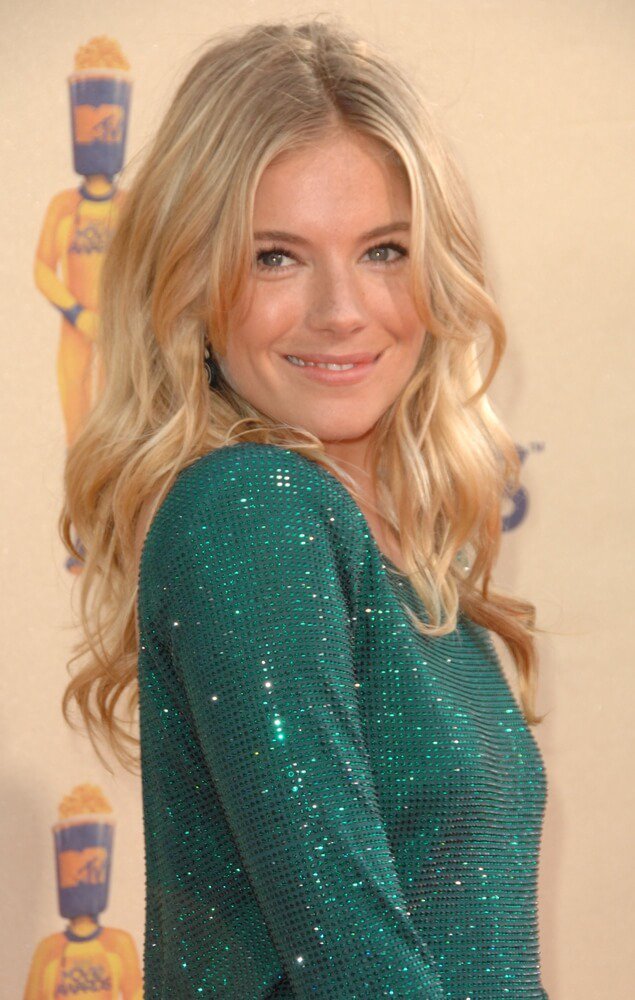 Hallo, ik ben verliefd op deze groene glitterjurk van Sienna Miller! En, ok, ook wel op haar mooie kapsel… (Everett Collection via shutterstock.com)
Een vlechtkapsel is altijd een ideaal zomerkapsel: het staat heel erg boho chic en zorgt ervoor dat je het veel minder warm hebt! Combineer verschillende vlechten voor de perfecte zomerlook. (Scharfsinn via shutterstock.com)
Het prachtige blonde kapsel van Blake Lively met mooie highlights (Denis Makarenko via shutterstock.com)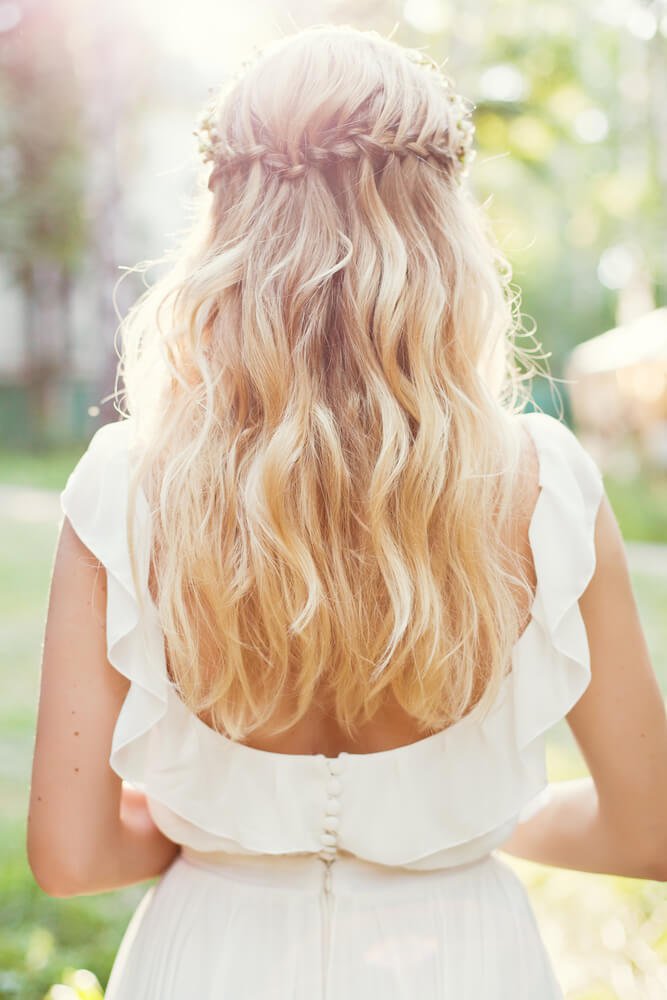 Nog een zomerkapsel: maak een waterfall braid in je haar (aprilante via shutterstock.com)
Platinablond zomerkapsel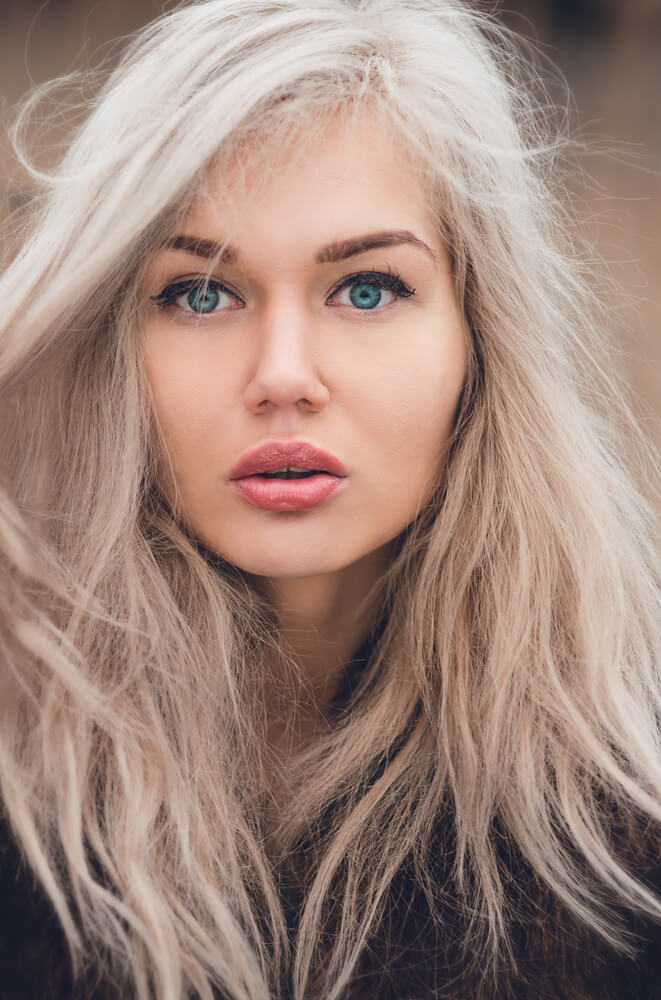 Prachtig platinablond kapsel, dit is een prachtig zomerkapsel door de lichte haarkleur! (Sample stars via shutterstock)
Nog een super cute zomerkapsel: een leuke bun! Knotjeskapsels zijn lekker fris met dit hete weer, en ze staan altijd zo chique en classy! ( Androlia via shutterstock.com)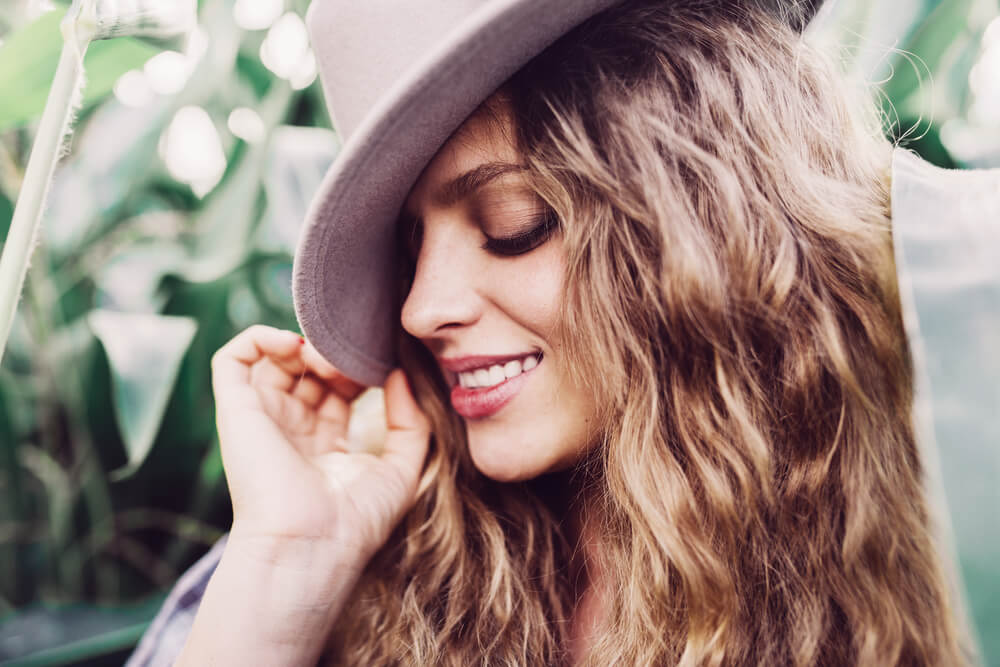 Zomerkapsel met een hoed zijn top! ( Yuliya Yafimik via shutterstock.com)
Wat is dit een heerlijke zomerlook! De look wordt al helemaal afgemaakt door het mooie zomerkapsel (los haar krullen is een prachtige manier om een snel boho zomerkapsel te krijgen!) (Look Studio via shutterstock.com)
Bij het woord zomerkapsel denk ik direct: zomerhoeden! Combineer je mooie zomerblonde lokken met een leuke zomerhoed zoals een strooien hoed of een glam hoed! (Look studio via shutterstock.com)
Donkerblond zomerhaar
Zin om je zomerkapsel een beetje meer boho te maken? Vlechtjes helpen altijd, dat weet Lauren Conrad als de beste! (S. Bukley / shutterstock.com)
Een zomerkapsel zonder flamingo… da's echt not done! Dus voila… een supercute kapsel met knotjes (knotjeskapsels zijn zo leuk) en opgeblazen flamingo (Look studio via shutterstock)
Een prachtig opsteekkapsel van Julia Roberts als zomerkapsel: dit is zo'n fijn zomerkapsel omdat het ervoor zorgt dat je het veel minder warm hebt! (Kathy Hutchins via shutterstock.com)
Blonde zomerkapsels: zoek een goede kapper!
Heel erg opvallend: ik ben de laatste tijd erg into blonde ombre kapsels. Ofja, ik kijk vooral naar ombre haarkleuren en blonde haarkleuren met highlights… love it! Ik weet natuurlijk niet zeker of dat nu wel gaat kunnen met mijn haar (mijn vorige kapper heeft het behoorlijk verknald… laat ik hen voor het gemak even de Cl..nt noemen heeft vreemd genoeg een supergoede naam. Ze hebben sinds een dik jaar een vestiging in Lier waar ik nu twee keer geweest ben. Resultaat? Superlelijk geknipt en gekleurd haar (het heeft nu een groene schijn onderin en vanboven een oranje schijn), shitty personeel dat je net zo snel knipt als in een Kreatosketen (euh hallo, waarom sta ik voor bijna 120 euro zo snel buiten?). Mijn conclusie is dus dat die bepaalde kappersketen alleen maar goed is als je een BV bent, ofzo. Ik ga dus weer naar de Toni Kalin vestiging (Tigi Concept store) op de Frankrijklei in Antwerpen, ik was vorig jaar ZO happy met hoe ze daar mijn haar geknipt en geverfd hebben dat ik er nu weer een afspraak gemaakt heb. Dus euh, ik ben erg benieuwd wat er met mijn kapsel gaat gebeuren… I'll keep you posted!